Welcome to FS2's Class Page
Class Teachers - Mrs Gordon, Mrs Steele & Mrs Caudwell
Click here to see the work we will be doing this term.
This week we have been reading 'We're Going on a Bear Hunt.' We had a fantastic time on welly walk retelling the story and using the story language from the book. We even found a bear! Back in the classroom we put the pictures from the book in the correct order and used story telling trays with small world figures to continue using our retelling skills.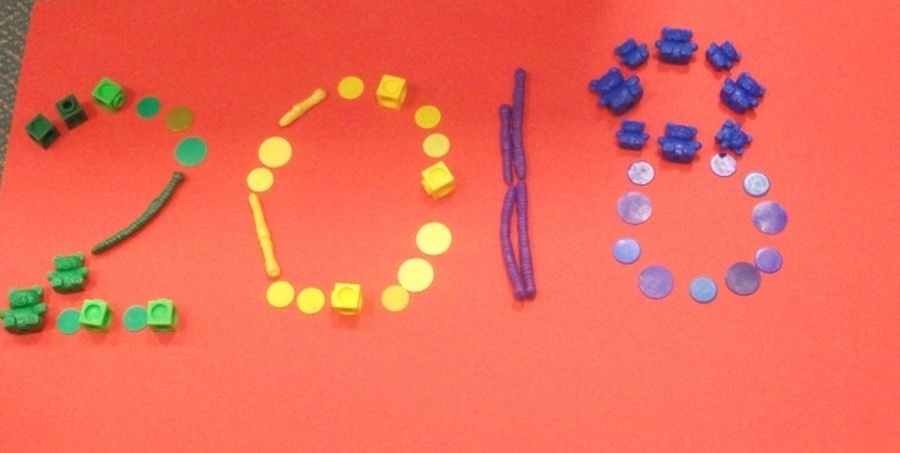 FS2 would like to wish everyone a Happy New Year.
We would like to thank everyone for your Christmas wishes and generous gifts.
Welcome to our FS2 class page! We have been incredibly busy this first half term and would like to share with you just some of the exciting activities we have been doing inside and outside of the classroom. We have been busy doing adult led activities and also directing our own learning doing child initiated activities. Our teachers and teaching assistants have supported us and challenged us to help us be the best that we can be. Mrs Gordon, Mrs Steele, Mrs Caudwell and all our wonderful teaching assistants are very proud of our achievements. .
We love Welly Walk Wednesday and we are sure the children do too! We have great fun exploring our environment and it gives us lots of opportunities to share our thoughts and ideas. This half term we have been searching for creatures in the woods, spotting signs of Autumn and picking and tasting blackberries....just to name a few!!
Lovely Autumn leaf fun! We enjoyed jumping and laying in the leaves, moving like Autumn leaves and sycamore spinners and collecting Autumn leaf bouquets! Some of us decided to mark make using sticks in the mud-what a super idea!
We are enjoying having pumpkin fun at school this week, we will continue our pumpkin activities in provison until the end of this half term. We have been using everyday language of size and weight to compare, using one handed tools to take out the pumpkin seeds and using magnifying glasses to explore the insides of a pumpkin as well as talking about what we can see. Mrs Gordon brought us lots of exciting pumpkins from Farmer Copleys to look at!
This week, we had a Bonfire Night themed morning completing lots of exciting activities. We did firework counting, made models of rockets linking to 3d shapes, made firework marble pictures outdoors and made 2d shape firework pictures on black card. We then each made an edible sparkler to take home and eat. How EXCITING! Watch this space for our DIWALI photos.....
We really enjoyed learning about Diwali, we were so lucky because Ishan's mummy came to speak to us and brought some lovely things to help us learn more about the festival of light. We enjoyed making chalk Rangoli patterns and Rangoli patterns in the sand and Mrs Morgan did some beautiful Mehndi patterns on our hands.
Here we are having fun rambling for Children In Need. We spoke about why we brought £1 to school and how it helps children who are not as lucky as we are.
We loved our trip to Cannon Hall Farm and we were all on our best behaviour, all the teachers were very proud of us. We enjoyed seeing the animals and their young, visiting the new reptile house, going on a tractor and trailer ride and playing in the adventure playground. What a wonderful day!
We have been having so much fun on our welly walks this half term! This week we collected sticks to make our own 'Stick Man' after reading the story by Julia Donaldson. We also enjoyed meeting Mr Grist's Tortoise and finding out some interesting facts about it.