Welcome to Year 1's Class Page
Class Teacher - Miss Hirst
2 0 1 9
Welcome back! I hope you have all had a wonderful Christmas break. We have an exciting half term coming up. Keep checking our class page for regular updates!
Visit from Santa!
Wow! We had a very special guest visit us today in our class, Santa! He brought us all a present and we asked him some wonderful questions! We also dressed in our party clothes for our very own class party, we played pass the parcel and had lots of fun!
Christmas Jumpers
We had some brilliant Christmas jumpers in our class today! We also enjoyed our yummy Christmas dinner.
Christmas Crafts
Today we were joined by some Y4 children and together we made elf hats! We really enjoyed ourselves.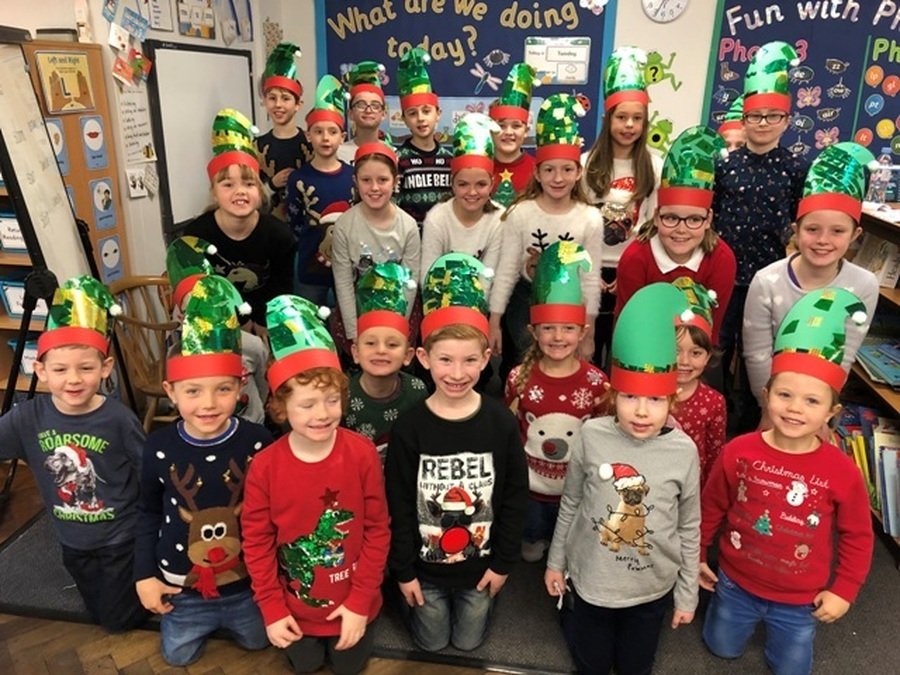 Christmas Concert
We all sung beautifully during our Christmas concert performances, dressed as Quality Streets!
The Great Fire of London
We have been learning all about The Great Fire of London in 1666. We made our own Tudor houses with the boxes that you kindly brought in, to create our very own Pudding Lane!
Letters to Santa
We all wrote our letters to Santa and walked down to the post box together to post them just in time for Christmas! I wonder if we will get a special reply...
Books!
Wow, look at all of these wonderful, new books we have for our classroom! We were able to buy these as so many of you bought books at our recent book fair. Thank you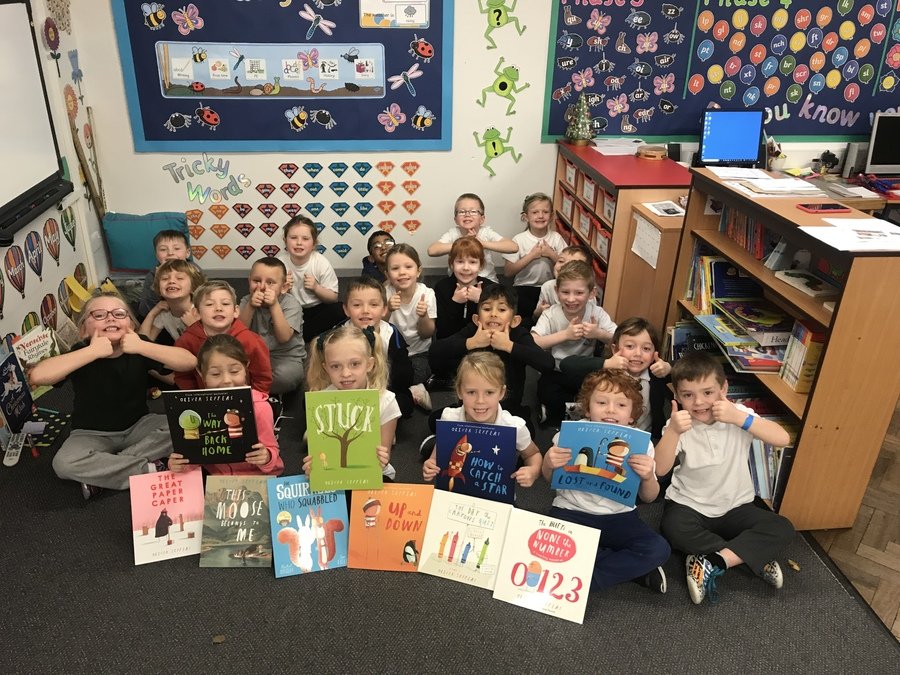 Diva Lamps
Wow! You all made such gorgeous Diva Lamps for Diwali. We loved making them out of clay and decorating them with paint and of course glitter!
Children in Need
Wow! You all looked fantastic in your pyjamas for Children in Need!
Diwali
Today we were so lucky as we had a special talk all about Diwali. We have all learnt so much! We loved dressing up and finding out about the Festival of Light!
Yorkshire Owl Experience
We have had an amazing day here in year 1 thanks to the Yorkshire Owl Experience. We met five wonderful owls named Casper, Dusty, Charlie, Amber and Jack. Enjoy looking through our photos and see if your child can remember any interesting facts we learnt about the owls!
Pumpkins!
We are all ready for Halloween in Year 1! We loved scooping out the pulp and seeds from the pumpkins, even if they were a bit smelly!
Chocolate Banana Ghosts!
We had so much fun making chocolate banana ghosts. I hope it wasn't to spoooooooky!!
Stanley's Stick
We loved reading Stanley's Stick! Stanley went on some great adventures with his stick. We went exploring to find some of our own! What did you use yours for?
Mandala Patterns
Wow! Look at our beautiful Mandala patterns that we made to celebrate Ghandi's birthday this week!
Outdoor Maths 13/09/2018
We has so much fun drawing our own numberlines outside and filling in the numbers! Well done everyone!
Recorders 11/09/2018
We had our first recorders lesson today with Mrs Jones! We loved seeing our new instrument and can't wait to play it this year! Thank you Mrs Jones!