Welcome to Year 2's Class Page
Class Teachers - Miss Broomhead & Mrs Bramall
Click here to see the work we will be doing this term.
Outdoor Maths. Looking at plants and making tally charts which we converted into bar charts.
29.06.2018 Thank you so much for all of your wonderful donations to our Summer Fair.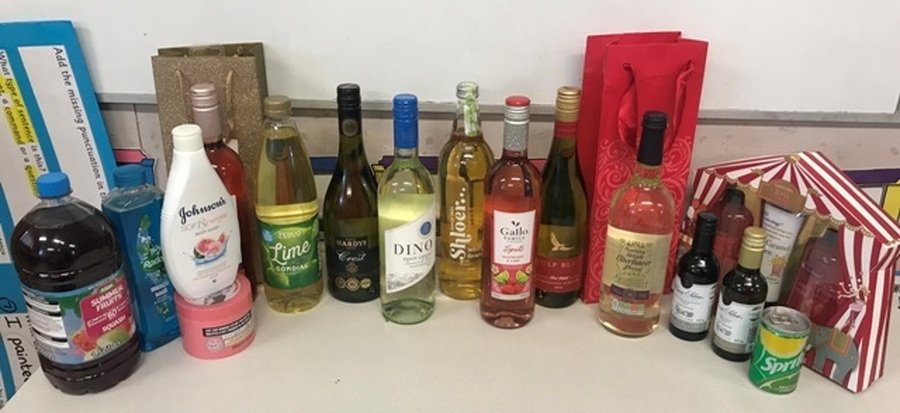 Thursday
I called into school to pick up some books but I daren't go into our classroom because of the creatures blocking the doorway!
Tuesday
Where on earth did these animals come from? I think I need to speak to Mr Grist to ask him to check the grounds carefully!
Remember I would LOVE it if you wrote about the new events!
Strange events have been happening this week! We have been investigating!
Monday
Our classroom was invaded by Gingerbread creatures and we wrote about it! We found crumbs all over the room.
Tuesday
There was an earthquake in Mr Gilmore's office. We went to check he was ok!
Wednesday
A dinosaur appeared and was stomping down the path near our classroom!
What will happen over the holidays?
Check our page to find out!
Tour De Yorkshire/ wheels day photos at the bottom of the page
PE
Our PE days are Thursdays and Fridays. Please can you ensure your child has their kit in school on these days and that if they have long hair it is tied up and any earrings are removed or covered with plasters. Thank you!
Reading Packets
We send these home on Friday could you please make sure they are returned to school by Monday as they are needed for our reading and phonics sessions. Thank you.
Library Packets
We got to the library every Friday so could you make sure your child brings their library packet to school on Fridays.
Year 2 Common Exception Words
Part of the Year 2 curriculum is to be able to read and write the common exception words for our year group. When you get chance at home you could practise these words with your child. We have put both the Year 1 and Year 2 words here for you to look at.
Year 1
the , a, do, to, today, of, said, says, are, were, was, is, his, has, I, you, your, they, be, he, me, she, we, no, go, so, by, my, here, there, where, love, come, some, one, once, ask, friend, school, put, push, pull, full, house, our.
Year 2
door, floor, poor, because, find, kind, mind, behind, child, children, wild, climb, most, only, both, old, cold, gold, hold, told, every, great, break, steak, pretty, beautiful, after, fast, last, past, father, class, grass, pass, plant, path, bath, hour, move, prove, improve, sure, sugar, eye, could, would, who, whole, any, many, clothes, busy, people, water, again, half, money, Mr, Mrs, parents, Christmas, everybody, even.
We have had a fantastic day studying how the season is changing. We have done some amazing autumn art and poetry and even made a blackberry and apple crumble. We loved finding all the different seeds and berries outside. Can you find any signs that autumn is on it's way this weekend?
We've had a busy afternoon of maths, spellings, computers, art and exploring our woodland.
Look at our tree. We're going to observe the seasonal changes it goes through over the year. We saw so many signs of autumn today.
We had a fantastic day at the Sculpture Park. Look out for our own sculptures coming soon!
Look at the amazing artwork we have produced today.
Today we have been finding out all about Diwali and the story of Rama and Sita.
We have been artists this afternoon. Just look at our AMAZING poppy art
We had a fantastic time rambling around school for Children in Need.
Look at the fantastic robin decorations we have made! Mrs Bramall was so proud of our sewing skills.
Merry Christmas and a Happy New Year from Year 2
We have been making our own clocks to deepen our understanding of telling the time.
Look at our amazing work on Africa.
We had lots of fun on our own bikes and scooters today, celebrating the Tour De Yorkshire coming through Barnsley tomorrow!
Our butterflies have hatched! They are Painted Ladies.
We made the traditional British dessert Eton Mess on Friday to celebrate the Royal Wedding. We all tried it and most of us loved it!
We followed instructions to make paper snakes.
We had a fantastic science day.