Welcome to Year 2's Class Page
Class Teacher - Mrs Harding
Click here to see the work we will be doing this term.
General class information
Reading packets : sent home on Thursday and returned by the following Monday.
Homework folders: sent home every Monday to be returned by Friday each week.
Library packets: sent home every Tuesday.
P.E. kit needed every Wednesday and Friday. (ear-rings taken out please or taped up. Thank you)
Wellies are needed most Fridays.
Thank you!
What a super Forest Friday we have had this afternoon! We all changed into our wellies and went outside to explore the changing seasons (Science). We had to find different types of berries and then find one that we could squash and eat. Just look at our purple tongues! We are going to use some of the blackberries and apples that we picked from our school grounds to make 'Gruffalo crumble' next week - yummy!
Tim and Tom are really important characters at Barugh Green Primary School and in Year 2 it is really important that we all help each other and work together as a team - Mrs Harding's heroes! We worked in pairs for our science work this week. Well done Year Two!
Can you remember those blackberries we picked? Well, we used them all to make Gruffalo crumble. We all had a turn but the best bit was the tasting at the end! Nearly everyone thought it was "yummy"!
Look at 'Our tree'. Over the year we will be observing our tree for changes as the seasons pass. As it is nearly Autumn we found lots of sycamore keys and had fun spinning and chasing them. See if you can see other signs of Autumn.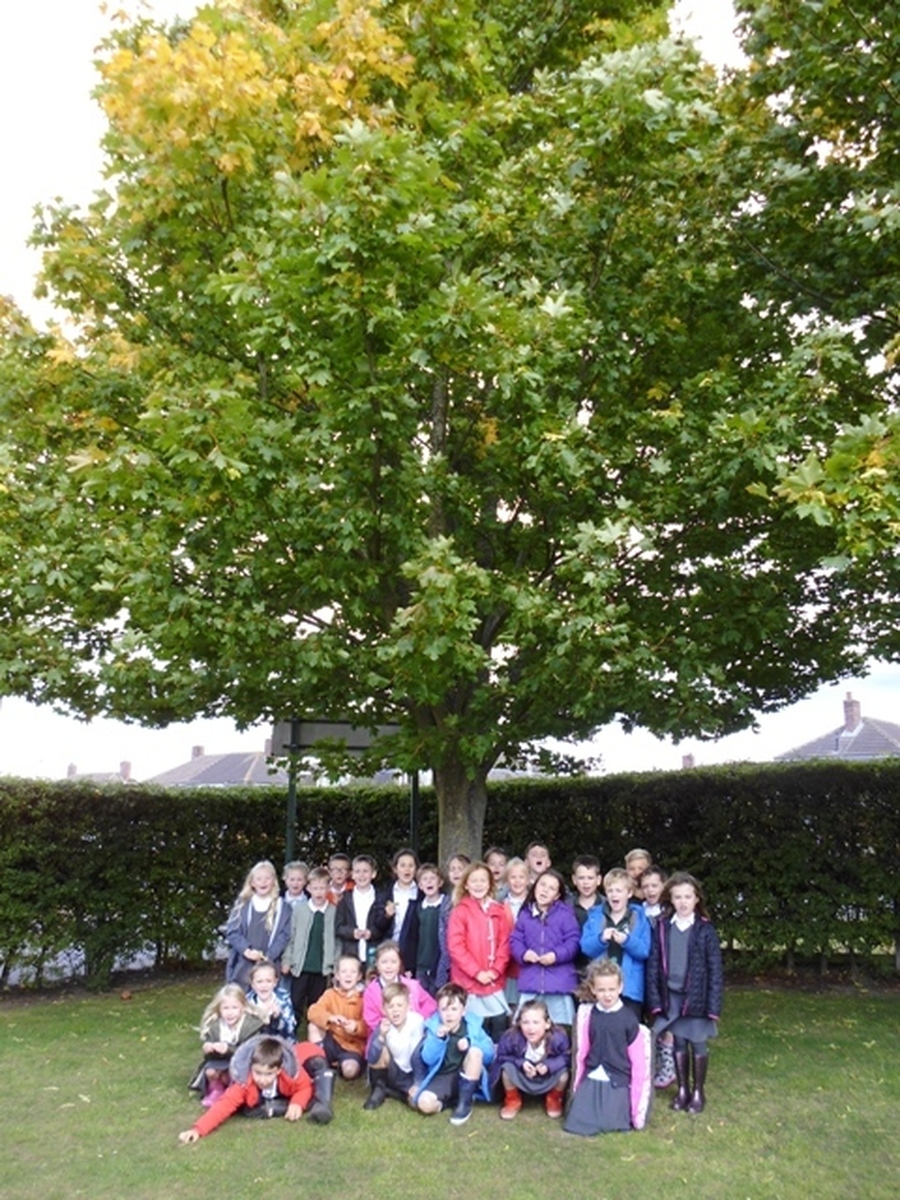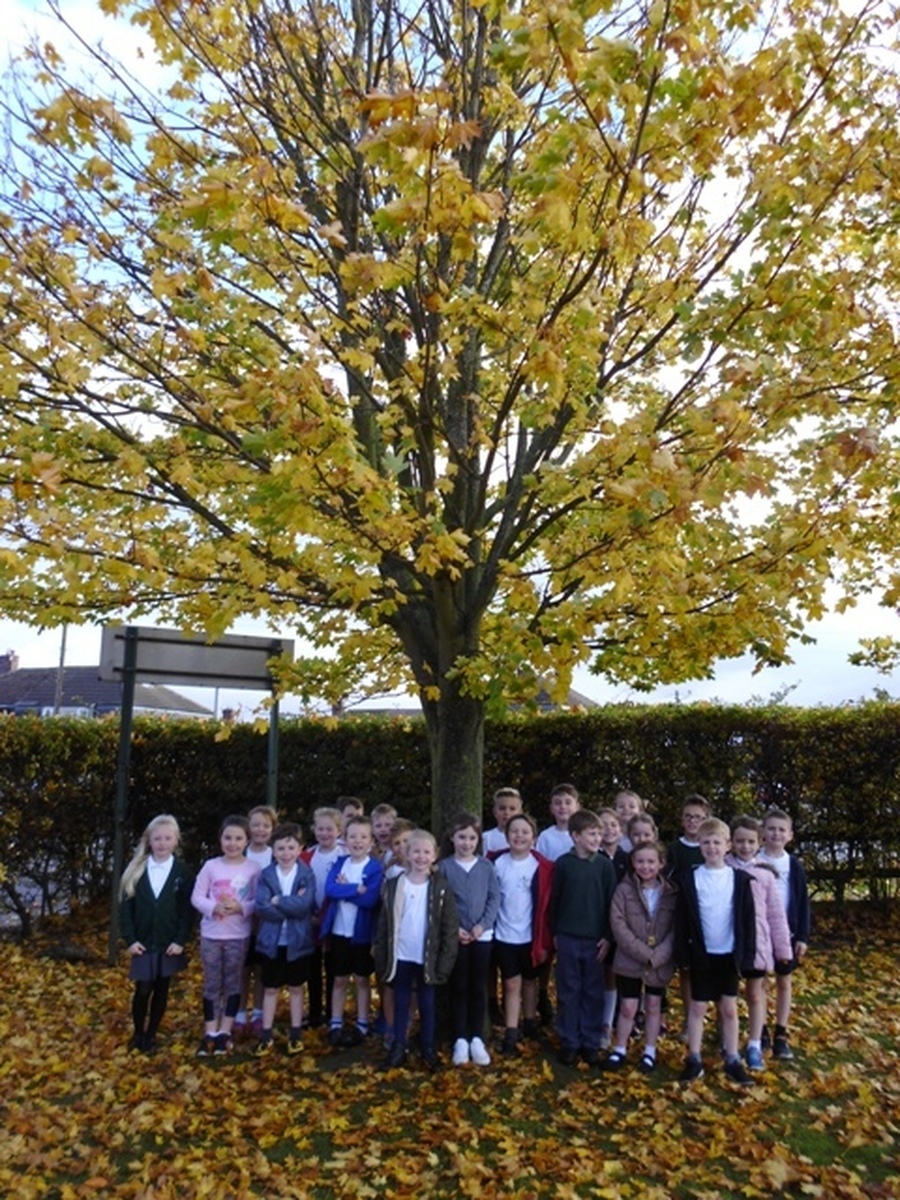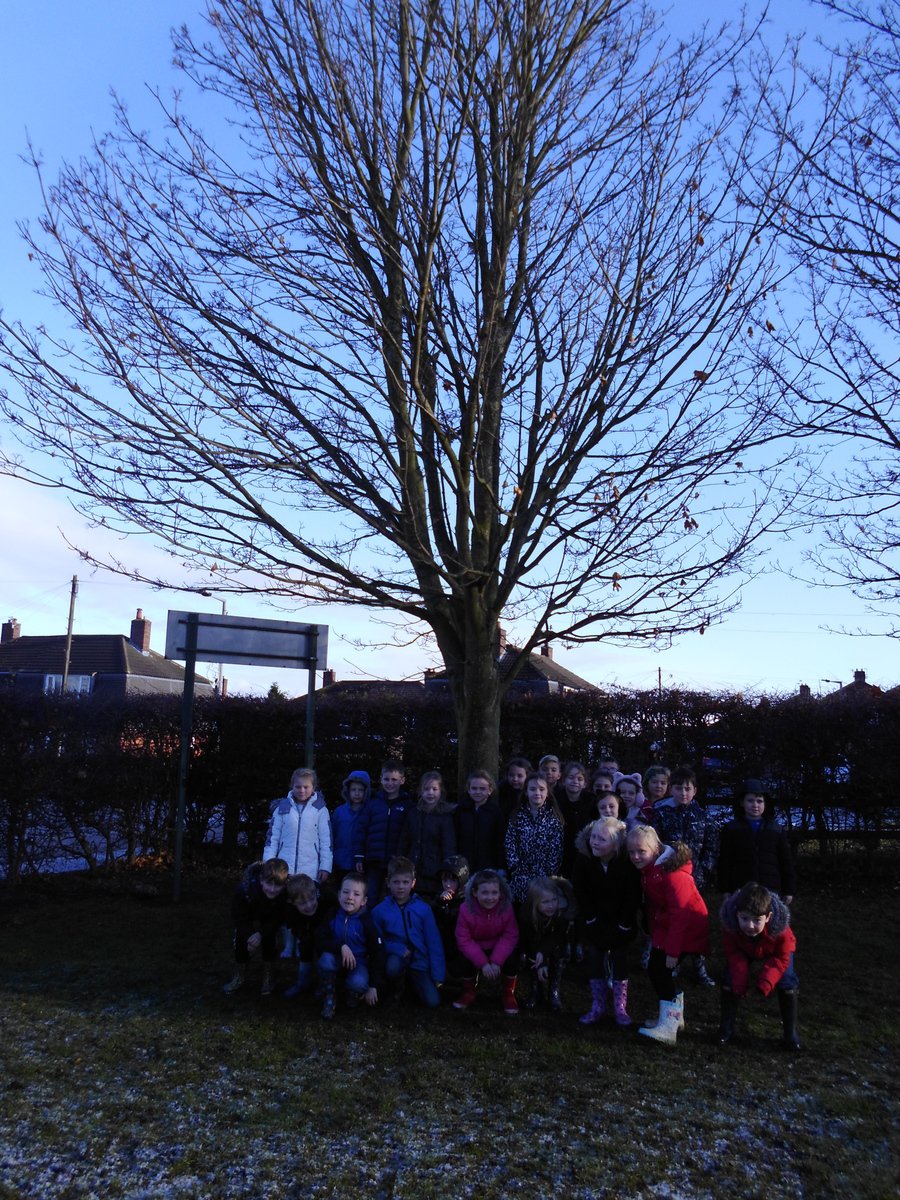 Guess who lives in Gruffalo woods? Can you find any characters?
Looking for signs of Autumn. Look at our Autumn treasures.
Year 2 had a wonderfully creative time at the Yorkshire Sculpture Park. An artist met us and we looked at some of the different sculptures around the park, their materials and what they made us think of. Can you see any sculptures by Barbara Hepworth? She is an artist that we are learning about. All the children want to go back and explore even more!