Welcome to Year 3's Class Page
Class Teachers - Mrs Steele & Mrs Bramall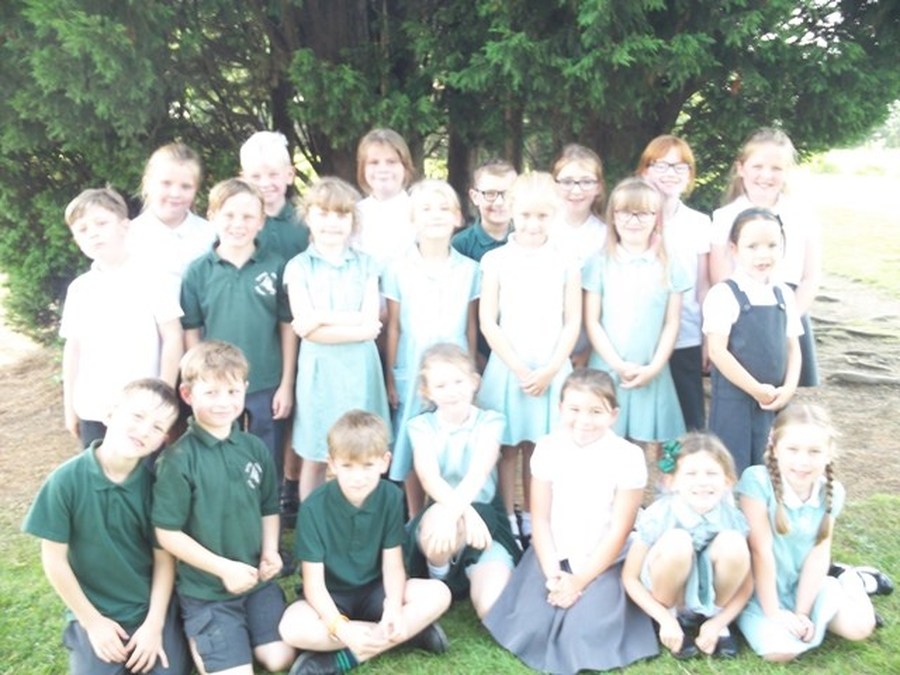 Click here to see the work we will be doing this term.
These are the things we have been learning about this week
Maths

In maths this week we have continued working on fractions.

Today we have been practising direction and turns.

If you face north and turn ¼ of a turn clockwise which direction will you be facing?

If you turn from north to south, how many right angles will you have turned through?

Literacy

We have been practising showing off our use of punctuation, verbs and adverbs. Can you find some 'wow' examples in your reading book?

We have been reading the legend of St George and the Dragon. We picked out words and phrases that the author used to describe the dragon. We used these to help us write our own dragon descriptions.

Topic

We have begun our topic on coal mining. Tell your family what you've learnt so far.

We have been talking about the Blue Peter competition and discussing ideas for our dragon. We watched clips from How to Train a Dragon and began thinking about how we would write a set of instructions to train our dragon.
We had a wonderful time at The Coal Mining museum. The children enjoyed the experience of being underground and found lots of interesting things to see and do on the surface too. They also enjoyed getting a little bit dirty!!
Today we have been learning about direction in maths. We have also been learning about right angle turns and fractions of a turn.
The children used their research skills today to look into healthy food options for the lunch boxes they are going to make.
Happy Easter Everyone. Have a great holiday and lots of fun!
Everyone collaborated brilliantly in our Easter maths and French challenges today!
Our children showed their caring side today by raising money for Comic Relief and helping people who are less fortunate than us. Everyone looked great in red!
We used lots of resilience and our maths knowledge to create symmetrical patterns in art.
We have had a wonderful week taking part in lots of activities for world book day: dressing up, sharing books, reading our own poems and stories to our friends and listening to stories read by adults. Well done to everybody for such a great effort.
The children did some amazing acts of kindness as part of our 'Coming Home' topic. I am so proud of how caring you all are. You showed real resourcefulness in thinking of ways to be kind and caring!
Look at our wonderful frost patterns. We were inspired by our poetry work on Jack Frost. All our work is now on display in our classroom. Feel free to pop in to read our poems.
The children had a wonderful time performing in 'The Magic Paintbrush' opera at the Civic. They worked hard and sang beautifully. We all had a wonderful time. Well done Year 3!
The children showed great creativity and collaboration today when writing their own Jack Frost poetry. They created some fabulous poems.
We have been working out multiplication calculations using known tables. The children enjoyed this practical start to the lesson.
All of the children performed brilliantly in our Christmas concert
We have enjoyed making our sock puppet designs come to life this week. We have also written the instructions for making them. We hope you like them!
We have designed and made our own clay sea creatures.
We had a brilliant day at The Deep today. Mrs Bramall was really proud of all her responsible, inquisitive children!
Look at the fantastic cd fish we made today!
We really enjoyed looking and sharing all the exciting new books at the Book Fair.
Look at the lighthouses we made! Thanks to Mrs Robinson and Mrs Wajner for coming to work with us.
We came up with some great openers to vary the way we open our sentences today.
We have created some fantastic pictures of Mr Grinling rowing to his lighthouse. If you can't see your photo it is because there was a problem loading them on. Sorry!
Today we have been using the thesaurus to find exciting adjectives to make our writing more exciting for our readers.