Welcome to Year 3's Class Page
Class Teacher - Miss Hirst
Click here to see the work we will be doing this term.
Strings Concert
Today we had our strings concert. You all performed brilliantly, well done!
A hedgehog on the playground....or was it a hodgeheg?
In our literacy lessons we have been reading 'The Hodgeheg'. We have loved reading about Max's adventure to find a safe place to cross the road. Some of us have even been inspired to build hedgehog nests in our playground. We couldn't believe our eyes when, like a stroke of magic, a hedgehog appeared on our playground this morning! We think that it was most certainly Max out on one of his adventures! We brought him in to have a look at in our classroom before he was safely sent to the 'Hedgehog Sanctuary' where he will be looked after.
More Cricket!
We all loved our second cricket session with Dean today. We learnt all about batting today! We can't wait to see what we do in our next session on Thursday 22nd June!
Cricket with Dean Smith
We have been very lucky indeed today as we have had the opportunity to worth with cricket coach, Dean Smith. Today we learnt all about bowling and had so much fun! We have 2 more cricket sessions; one on Wednesday 14th June and one on Thursday 22nd June. I wonder what we will learn then!
National Coal Mining Museum
What a fantastic day we had at the National Coal Mining Museum! We learnt so much about what life was like as a miner in the past. Well done everybody!
Orienteering
We have had a lovely morning orienteering at Cannon Hall. Well done everybody. Let's hope that we have the winning team! Here we are in our teams...
If you look closely, you might even spot Mr Gilmore being bossy!
Coal Mining Homework
Wow! Look at all these fabulous pieces of homework! We enjoyed looking at what everybody did over the Easter Holidays and we all learnt something new. I am so impressed, well done!
Red Nose Day!
Wow! What a lot of red in our classroom today. Well done to everyone for supporting such a great cause!
World Book Day 2017!
Wow! What fantastic costumes! We have had so much fun dressing up for World Book Day. Can you guess which book characters we are?!
Book Buddies!
We had such a wonderful afternoon with our 'Book Buddies'. We shared books, read stories and had lots of fun with the children from FS2.
A book in a box!
What a fabulous idea! To celebrate World Book Day, these children have been really busy over the half term break making a book in a box! They will be displayed in the entrance hall ready for Parents Evening next week, please have a look, they are wonderful! We've had boxes showing Charlie and the Chocolate Factory, Little Red Riding Hood, Daisy and the Trouble with Vampires, Flat Stanley, Harry Potter, The Three Billy Goats Gruff and The Hungry Caterpillar! Wow!
Bakeathon Winners!
Wow! I can't believe it! The two Bakeathon winners were from our class! Well done! I am looking forward to seeing your creations next year!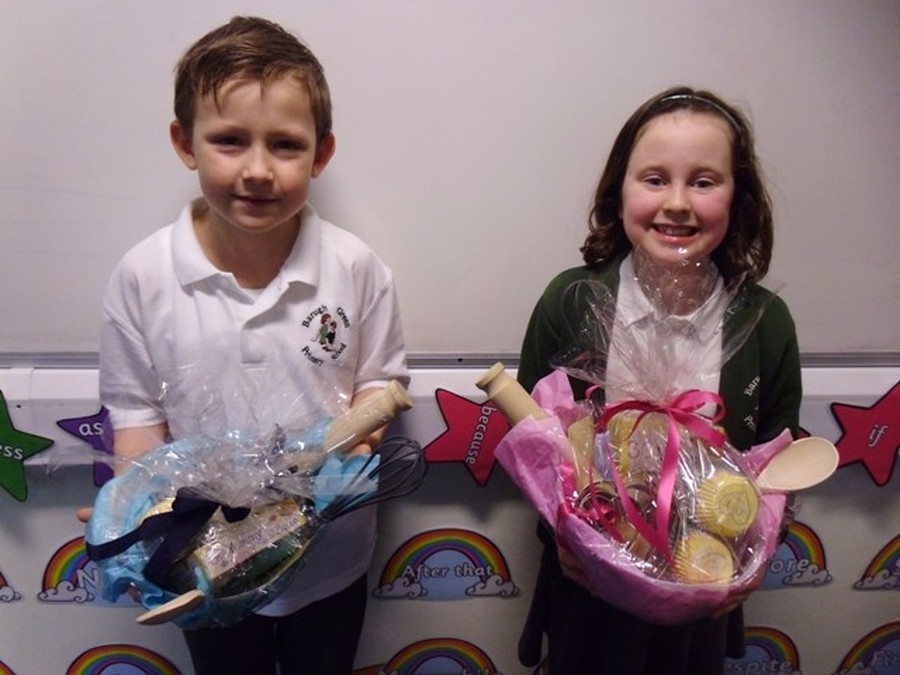 KS2 Bakeathon
Well done to everyone who baked for the KS2 Bakeathon! We are hoping to have raised lots of money for school funds. I think Mary Berry and Paul Hollywood would be very proud!
Scholastic Books!
Wow! Look at all the wonderful books we have been able to buy with money raised from the Scholastic Book Fair! We can't wait to read them. Thank you!
Creswell Crags
We had a such an exciting, activity-filled day! All the children had the opportunity to take part in some amazing activities. We learnt lots of survival skills including: den building, spear throwing and fire making! We learnt how to track reindeer by looking for markings on the ground and of course...their droppings! We all explored Robin Hood's Cave and handled flint from over 10,000 years ago! It was so interesting so see just how Stone Age people would have lived and learn all the skills needed to survive in the cold climate. I hope that the children will always remember this day. Well done to everybody for behaving so well and showing such lovely manners - I am very proud of you all!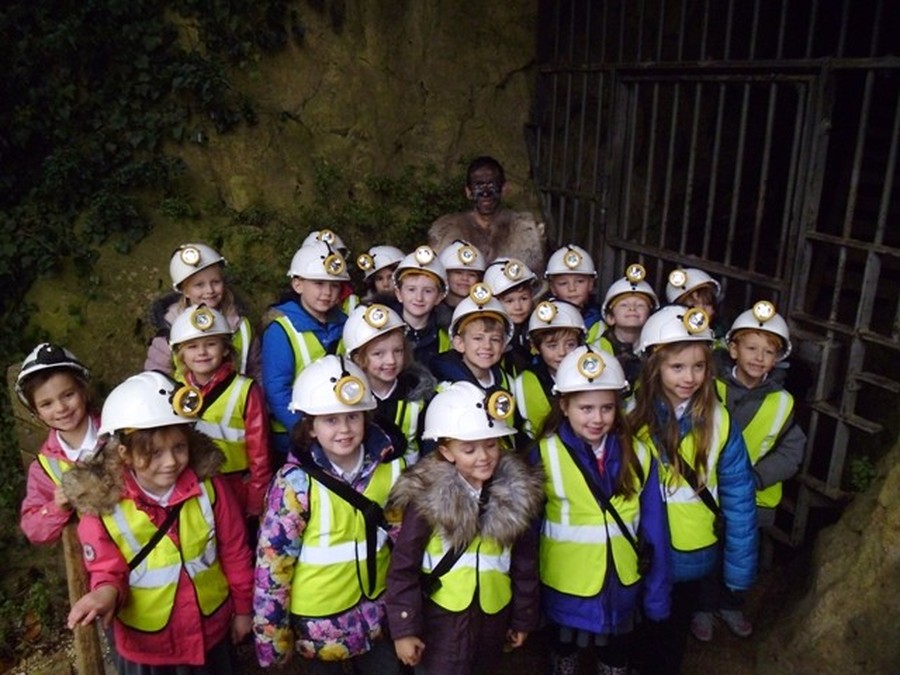 Christmas Jumper Day!
Wow! You all look great in your Christmas jumpers!
Christmas Party!
Today we had our Christmas party. We played lots of games and had lots of fun. We even had a special visitor, all the way from the North Pole!!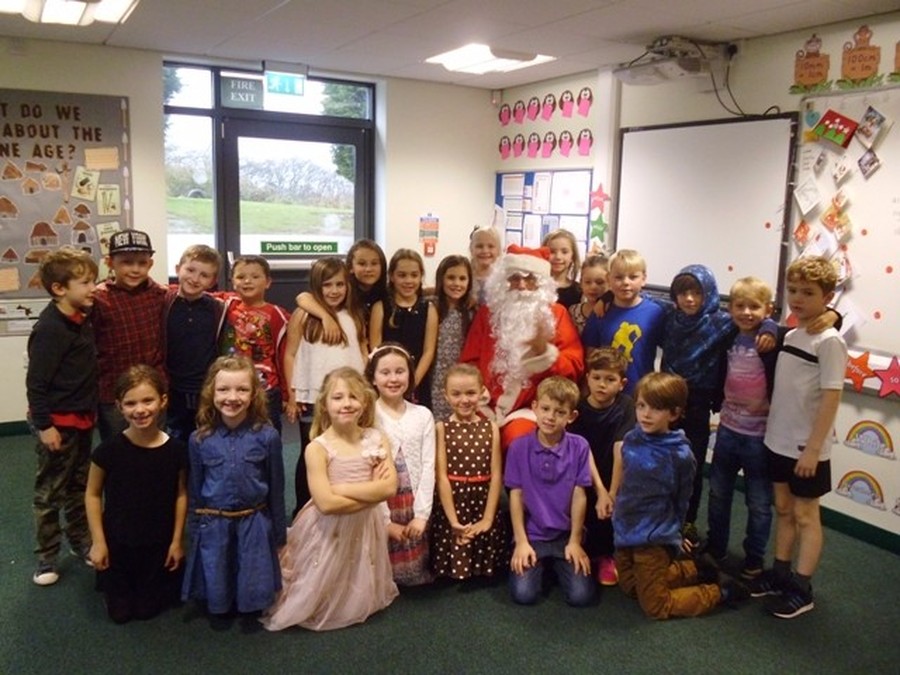 Children in Need 2016!
Wow! You all look fantastic in your spotty outfits!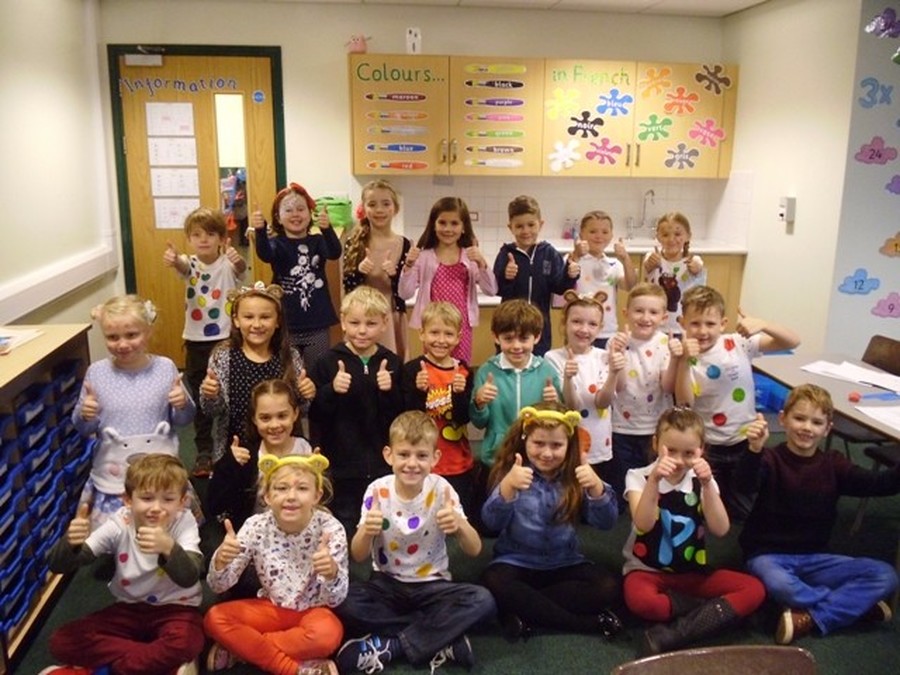 14th November - 25th November
We are Inquirers!
We are curious about the world around us!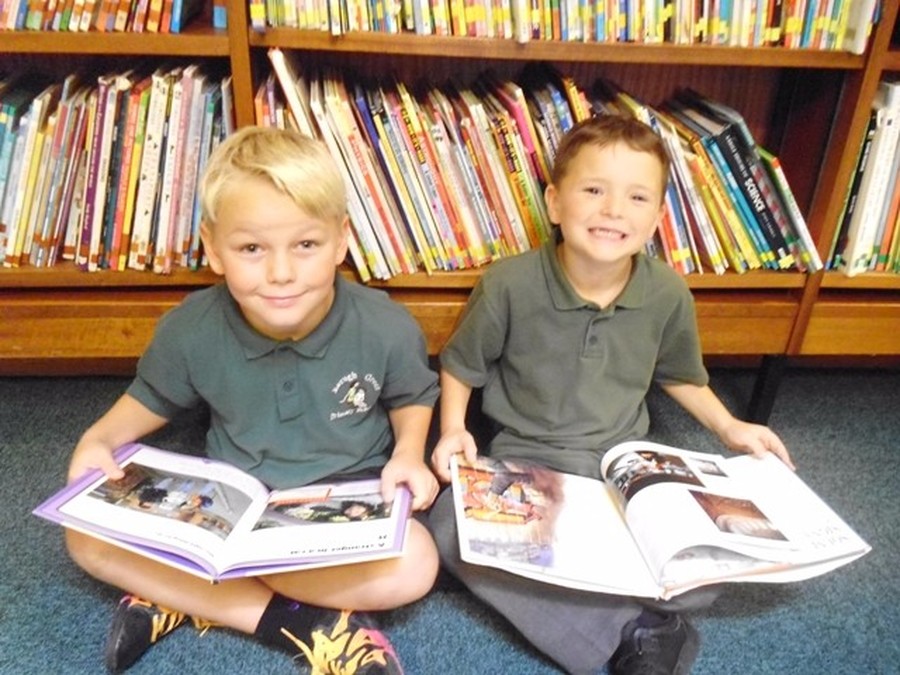 Fencing Workshop
today we have been lucky enough to work with a fencing coach. We learnt so much! Here we are having so much fun!
31st October - 11th November
We are Communicators
We can express ourselves in many different ways
We have 100 languages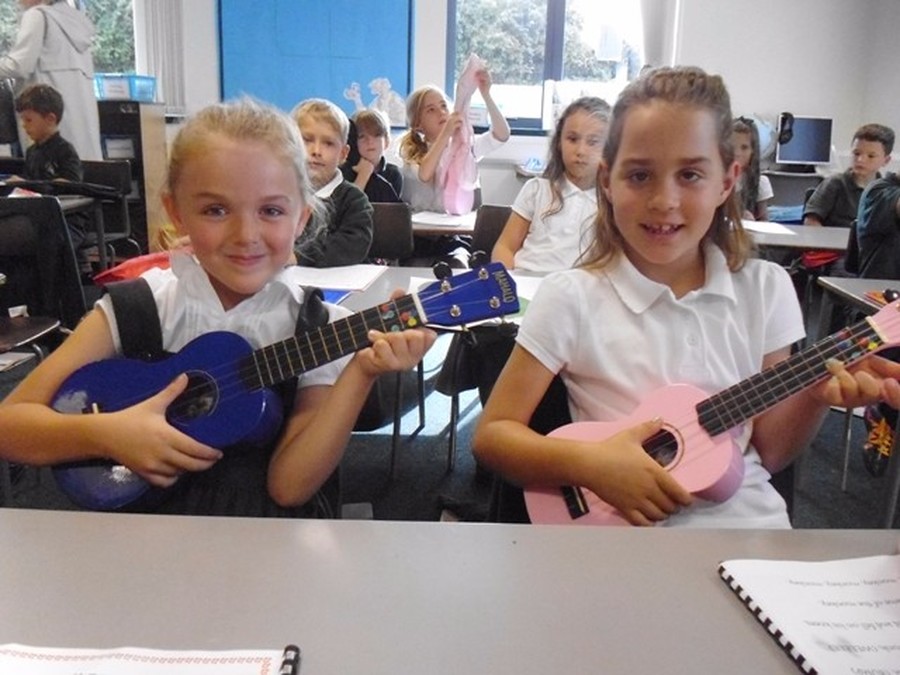 10th October - 21st October
We are Caring!
We know that people have feelings
We help and take care of the world around us!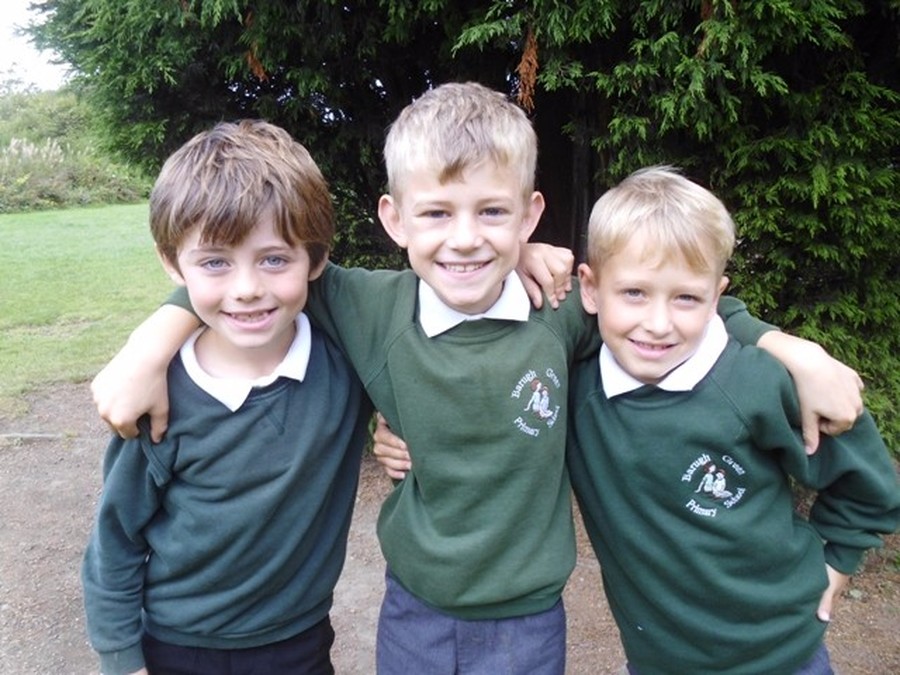 Stone Age Posters
WOW!!!! Well done everybody for doing such a fantastic job on your homework this week. I have been so impressed with your posters! We have enjoyed showing our posters to everybody and learning lots of new and interesting facts!!
19th September - 7th October
We are Balanced!
We work to make our minds and bodies strong while trying new things!