Welcome to Year 3's Class Page
Class Teacher - Miss Hirst
Click here to see the work we will be doing this term.
Christmas Party
We all had so much fun during our Christmas party and everybody looked fantastic in their party clothes! We played lots of games but I think our favourite was... "Don't Eat Rudolph's Nose!". We even had a special visit from Santa in our classroom but he couldn't stay too long as he is very busy at this time of year! We also had a visit from an Elf who looked scarily like Mr Grist... how strange!!!!
A HUGE Thank You!!
Wow! Thank you so very much Year 3 for your donations towards our 'Candycane Heart' project for the upcoming Christmas Fayre. Mrs Coates, Mrs Wolff and I are absolutely delighted with all of your contributions. We think they will look fantastic once you all add some sprinkles and decoration to them, ready to sell on a stall at the Christmas Fayre on Friday. Come and buy our yummy treats! Thank you again, you are so kind and generous.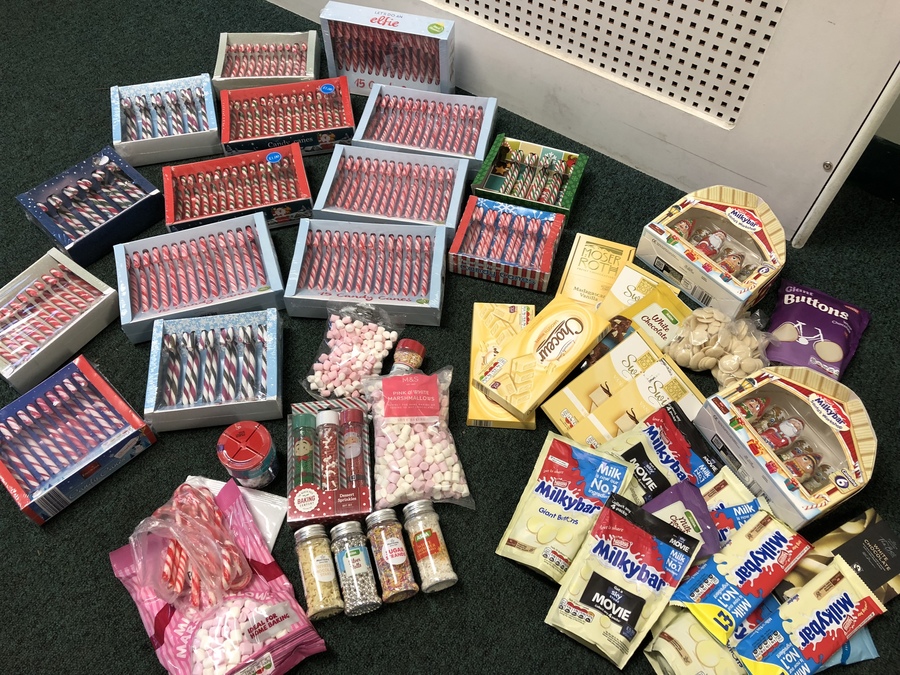 Children in Need Ramble
Year 3 has such fun on our afternoons ramble for Children in Need. We loved walking together and whilst on our ramble we collected lots of natural materials. From there we worked in teams to create some fantastic pieces of artwork! Well done everybody and thank you to all that donated.
Chicken Pie Making!
We had so much fun making chicken pies! Look at how delicious they look! I bet they were yummy, I know mine was!
*more photos to follow*
MAGNA
Wow! What a fantastic day we have had a Magna! We were able to do lots of exploring around the museum where we were able to find out so much about our Earth. We loved investigating with all of the hands on equipment in the Earth, Air, Fire and Water Pavilions. We particularly enjoyed exploring the water pavilion where we were able to make waves (and plenty or splashes!). We had fun during the volcano workshop where we made our own volcano... that erupted 3 times! What a brilliant day, well done year 3!
Tennis
This afternoon we had the opportunity to work with a tennis coach from Barnsley Tennis Club. We learnt so many skills such as serving, returning and some of us even managed to have a rally with the coach! How lucky are we?