Welcome to Year 4's Class Page
Class Teacher - Mrs Burton & Mrs Coates
Click here to see the work we will be doing this term.
Jason Taylor inspired art homework.
Jason Taylor set himself a challenge during his 'everyday objects' art project. He decided to create something from everyday objects every day for a year. Following our research, I asked the children to create their own Jason Taylor inspired everyday object. Year 4 you amazed me with your enthusiasm, your creativity and your brilliant names - thank you so much!
We invited other KS2 classes in to look at these amazing creations.
There was a hedgehog in our playground this morning.
Four children from Year 6 used natural materials to create their own hedgehog in the style of the sculptor Andy Goldsworthy.
Three children from Y5 wrote this amazing poem using ideas from lots of the KS2 children
As well as working hard at school, lots of our children have also been busy outside school. These children received medals for gymnastics, the rainbow dash, swimming and football. Well done.
Well done, amazing result, Barnsley Schools Cricket champions! Through to the South Yorkshire Finals.
Boggle Hole!
Look at all the different places we visited on our residential. We had the most fantastic time!
We had a great day exploring changes of state, melting and freezing points gases and liquids and solids.
This is us supporting Comic Relief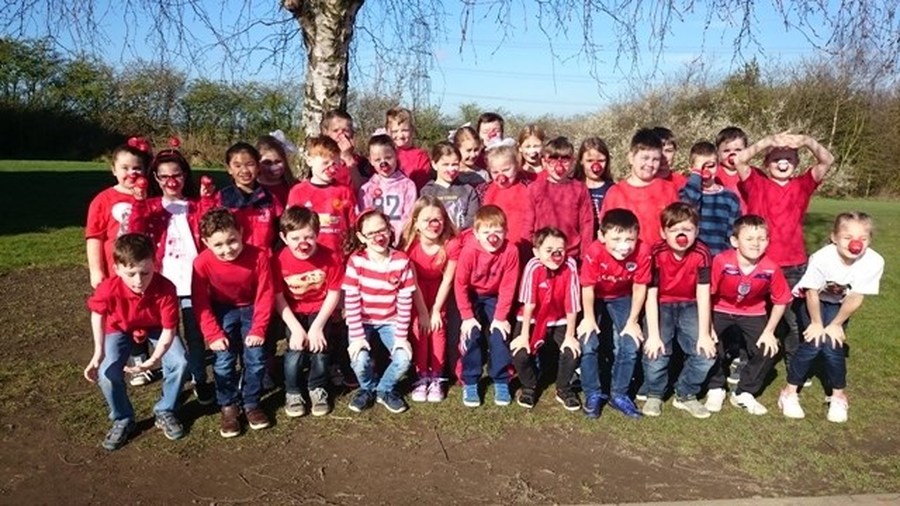 We have been practising our Elvis moves to help us to divide by ten and one hundred. Watch this space....
World Book Day! Look at our amazing costumes!
Year 4 and Year 9 (Darton College) Assembly
WOW, a HUGE well done to everyone in Year 4 (LM and JB/CC). You were all amazing and the rest of the school loved watching you! We are so proud of you all. Please scroll down and have a look at our photographs and videos, enjoy.
We are using this amazing online maths game to practise our tables. We practise in the garage section, and lots of children are getting much faster and much more accurate. The link is on the homepage of our website. Keep it up Year 4 - after half term we might be ready to have another try in a stadium!
We are learning about Roman Numerals. We practised making them using lolly sticks.
Great job Y4. I give you all X out of X.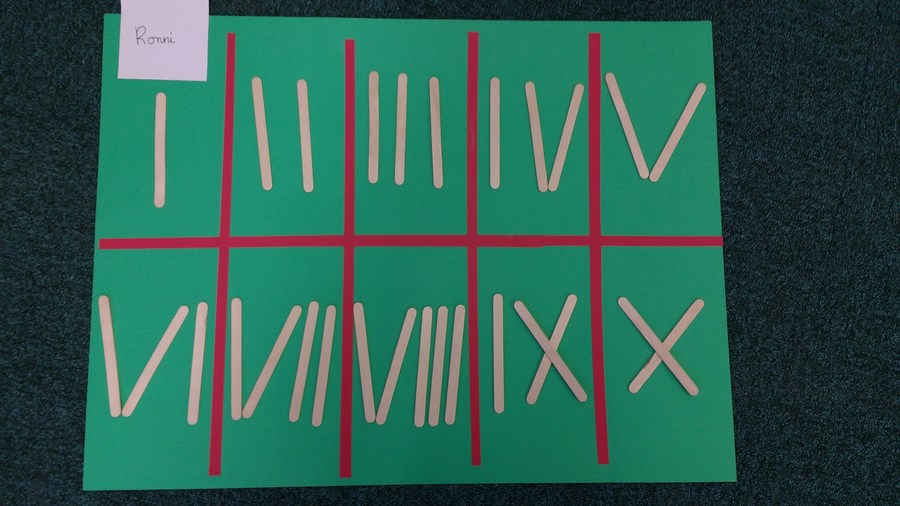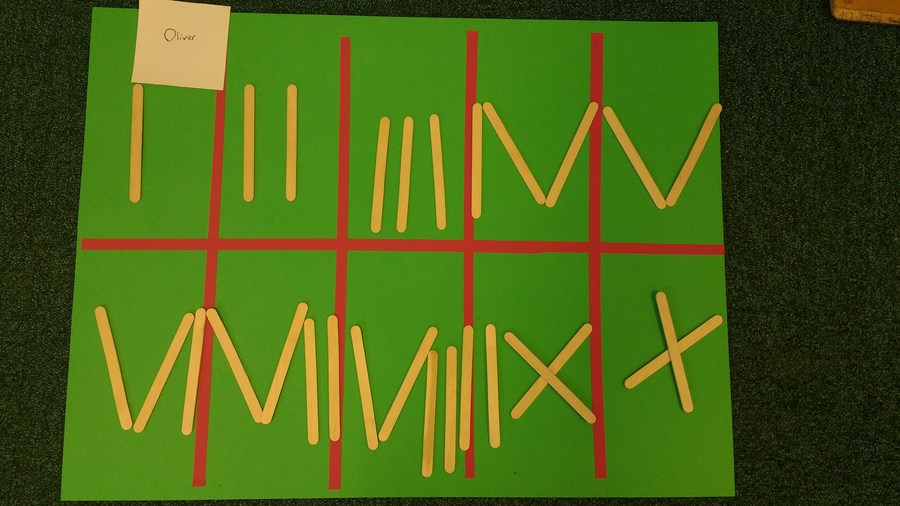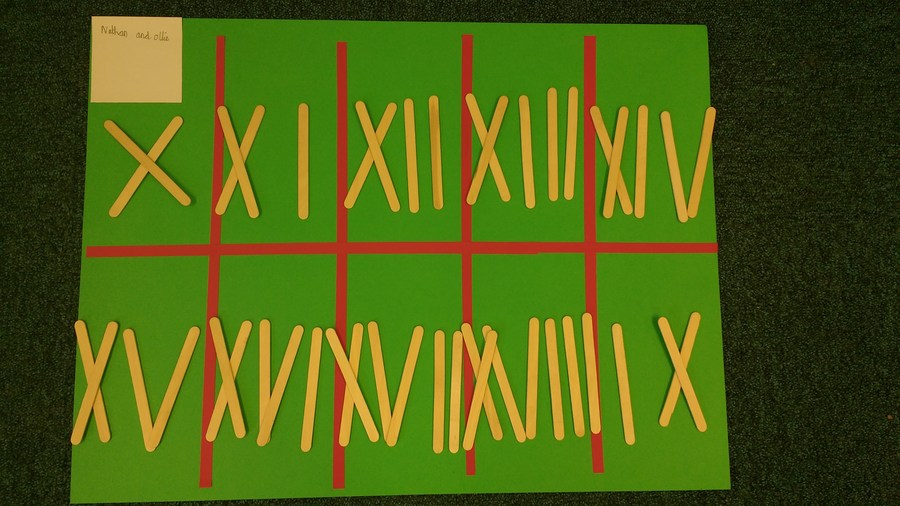 Wow what amazing dancers we all were at the Darton Dance Show last night.
We had a fabulous day and had a lovely experience learning our dancing and watching the older children performing.
Thank you to everyone who bought some of our special chocolate at the Christmas Fayre.
Brilliant fundraising Y4.
This week we have worked on an enterprise project as 'Y4 Festive Fundraisers'. Each team had a different job to do to make sure that we made the best product that we could - special Christmas wrappers for chocolate to sell at our Christmas Fayre. We made decisions and worked brilliantly as teams.
The finished products look amazing. Brilliant job Y4.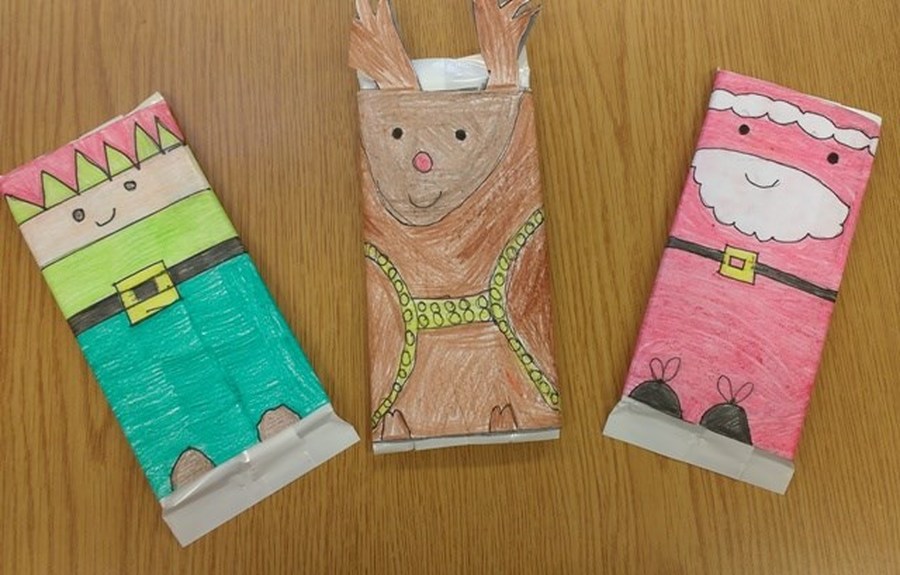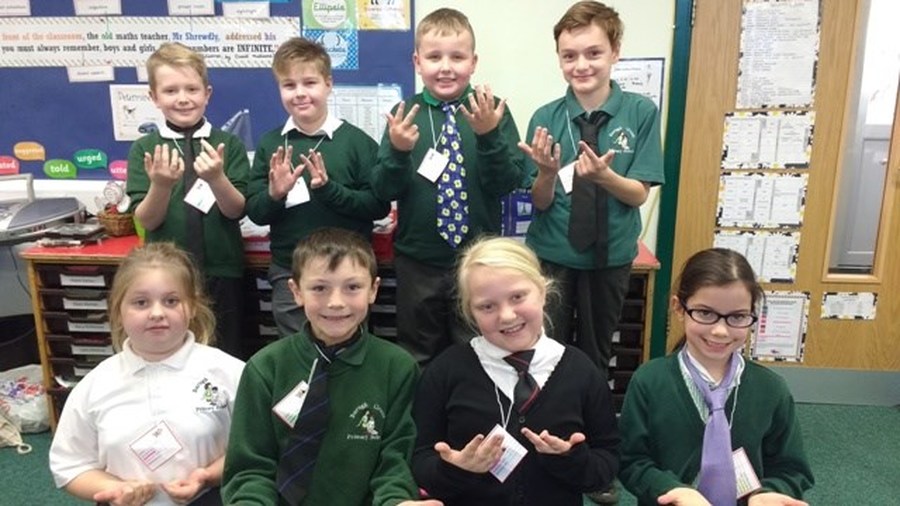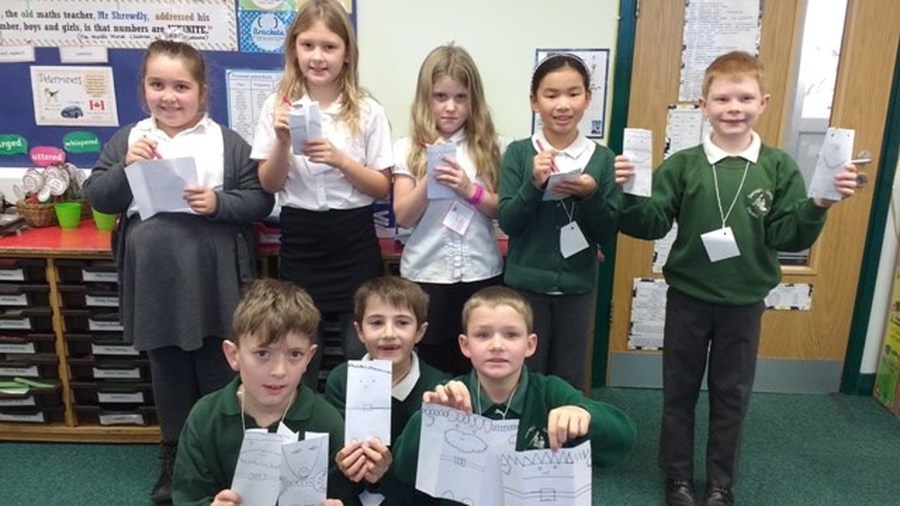 We examined characteristics of leaves: their edges, the attachment, simple or compound and then created a classification key. A lovely leafy time.
Thank you for helping to support Children in Need 2016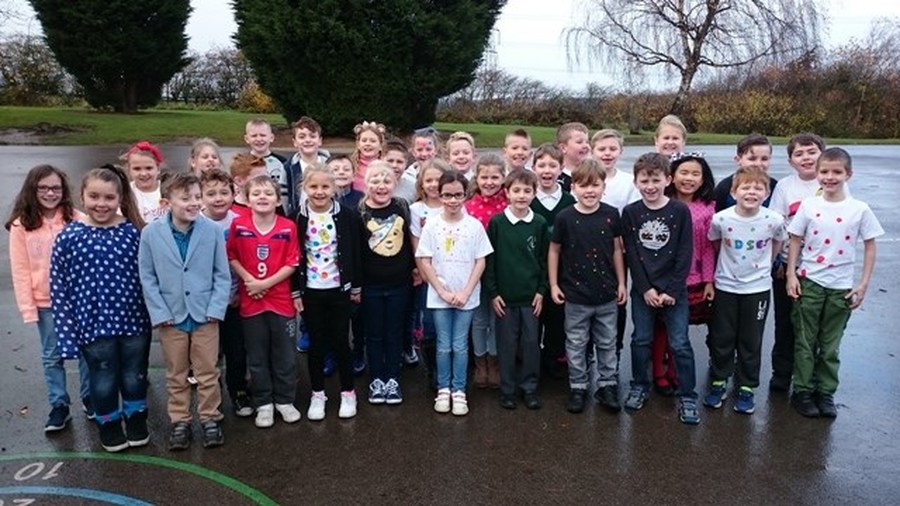 We worked together to make this amazing Lowry-style drawing using wax crayons. We used I-motion to record our progress.
At the end of our Lowry research we enjoyed this song about his life.
Don't look if you are squeamish! We digested food . A healthy breakfast of Weetabix and banana. We added the saliva from the salivary glands, the "teeth" ( scissors, fork and rolling pin) snipped, tore and grinded. The "oesophagus" (plastic tube from a bag)worked by peristalsis ( squeeze and release). The "stomach" then used its muscles to squash and mix the food with the help of some "stomach enzymes" (thickish cooked mix of cornflour and water) and "stomach acid" (white vinegar). added at the end was the "bile" ( green food colouring) and "pancreatic enzymes" (red food colouring). This was then passed through into the "intestines" (knee high tights) more peristalsis and then the fluid was absorbed out doing the large intestines' job. Finally, out through the " anus" ( small hole!) FANTASTIC morning. :)
We had a very gory time extracting all the parts of the digestive system. Yeuk.
The investigation into teeth and food chains continues with our stackable cups ... who are the predators?
One member of our class very kindly brought in this amazing cookie to share on Roald Dahl Day.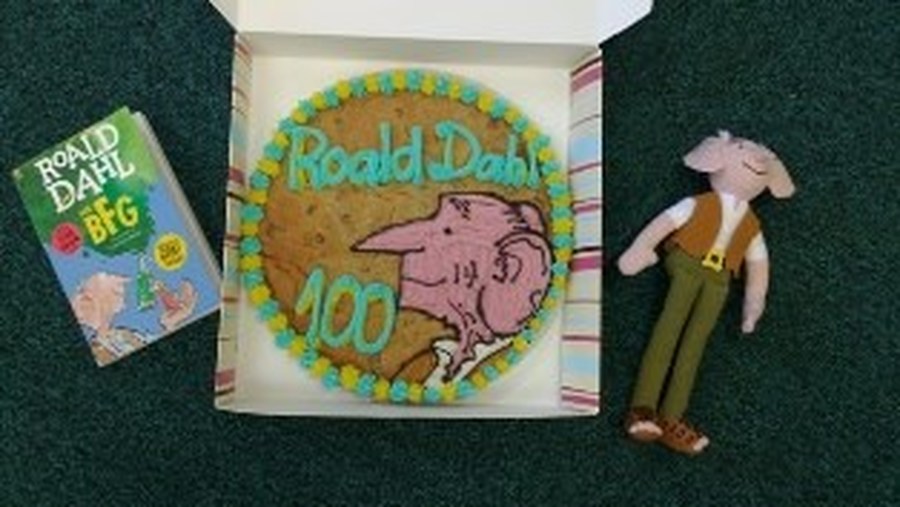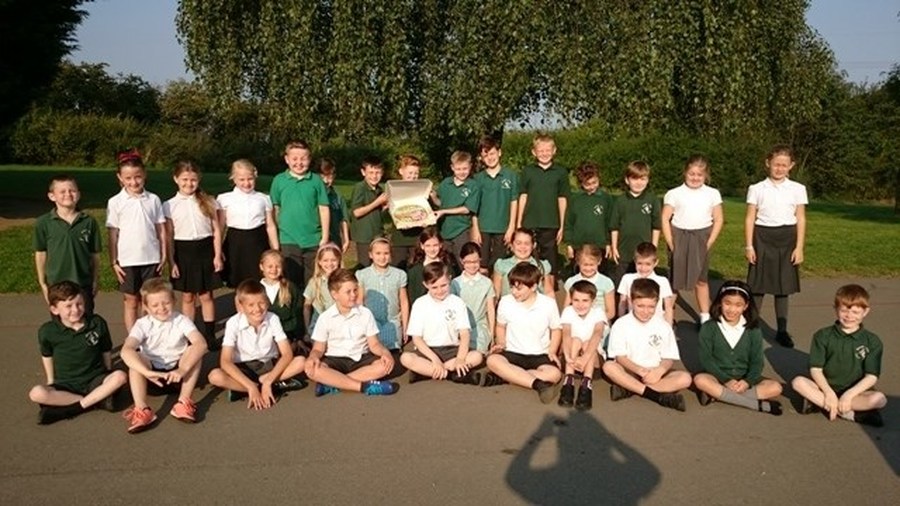 The children have settled in really well and are already producing some lovely work. well done Y4!
Our science topic about teeth and human digestion got off to a smashing, ripping, grinding start! See what we did with our investigation into different teeth types and their functions.