Welcome to Year 4's Class Page
Class Teacher - Mrs Burton
Boggle Hole
We had an amazing time on our residential to Boggle Hole.Y4 you behaved brilliantly and it was an absolute pleasure to share this experience with you.
Making pyjama bags
As part of our design technology topic we have been making pyjama bags ready for our residential next week. We upcycled t-shirts to make our own drawstring bags with our initials on the back. A huge thankyou to all of the parents and grandparents who were able to come into school and help us.
Also a huge well done to you Y4 - your bags look great!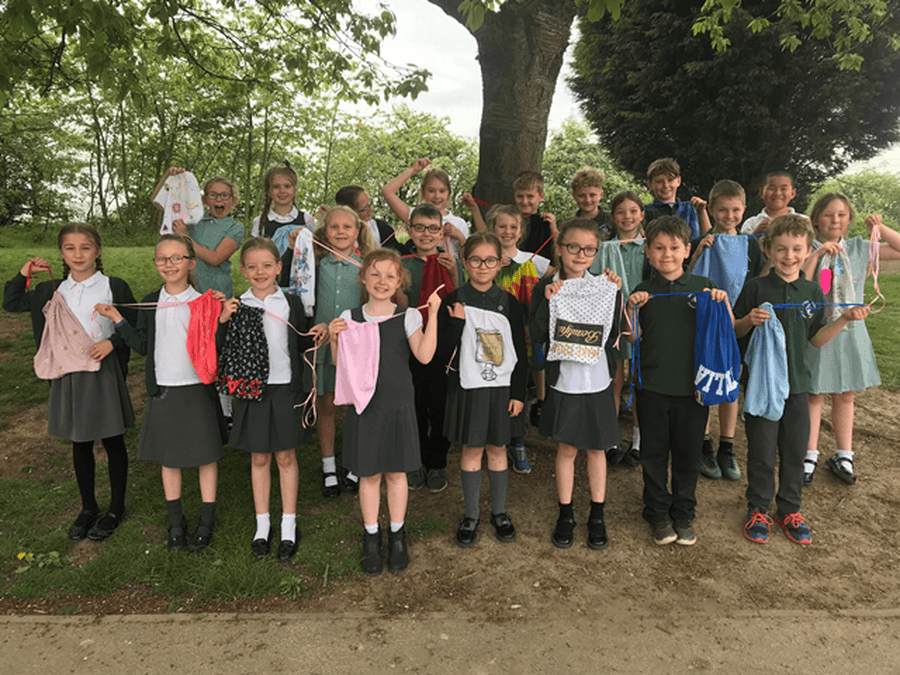 Even more books - because of 'Books for breakfast.'
After buying all of the delicious breakfast food we still had some money left over so we have used this to buy a some of the World Book Day Books that were published this year.
As the 'Diary of A Wimpy Kid' books are some of our favourites we have bought several of those so that we can borrow them and enjoy reading them at home.
Thank you to everyone who sent in money and made this possible.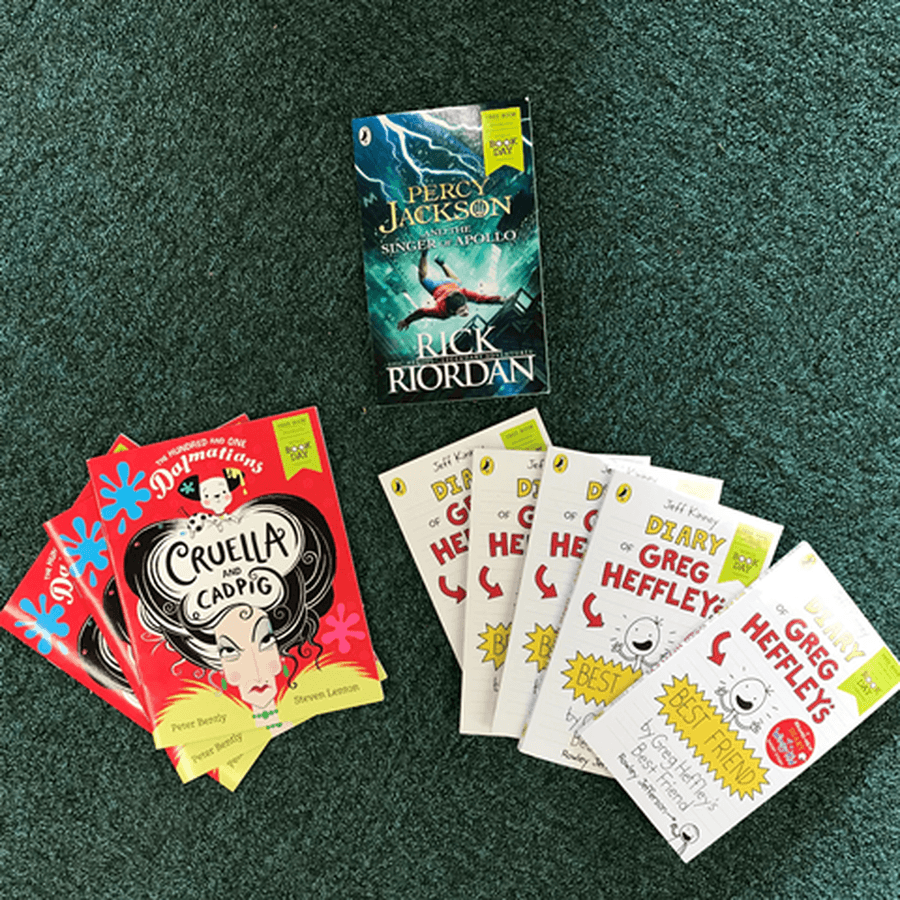 We had a lovely morning celebrating World Book Day by enjoying books and breakfast with some of the Y1 children.
What time is it Mr Wolf?
We are using this great app to practise our time telling skills. Brilliant start Year 4.
For our DT topic we have been researching biscuits and today we worked in groups to make four different types of cookie. They all smelled delicious - enjoy your tasting homework.
As part of our literacy work about traditional folktales we enjoyed trickster stories about Anansi the spider and produced aboriginal art to accompany the explanation stories that we have been reading.
This week was National Storytelling Week. We are loving our class book 'Little Legends - The Spell Thief' by Tom Percival.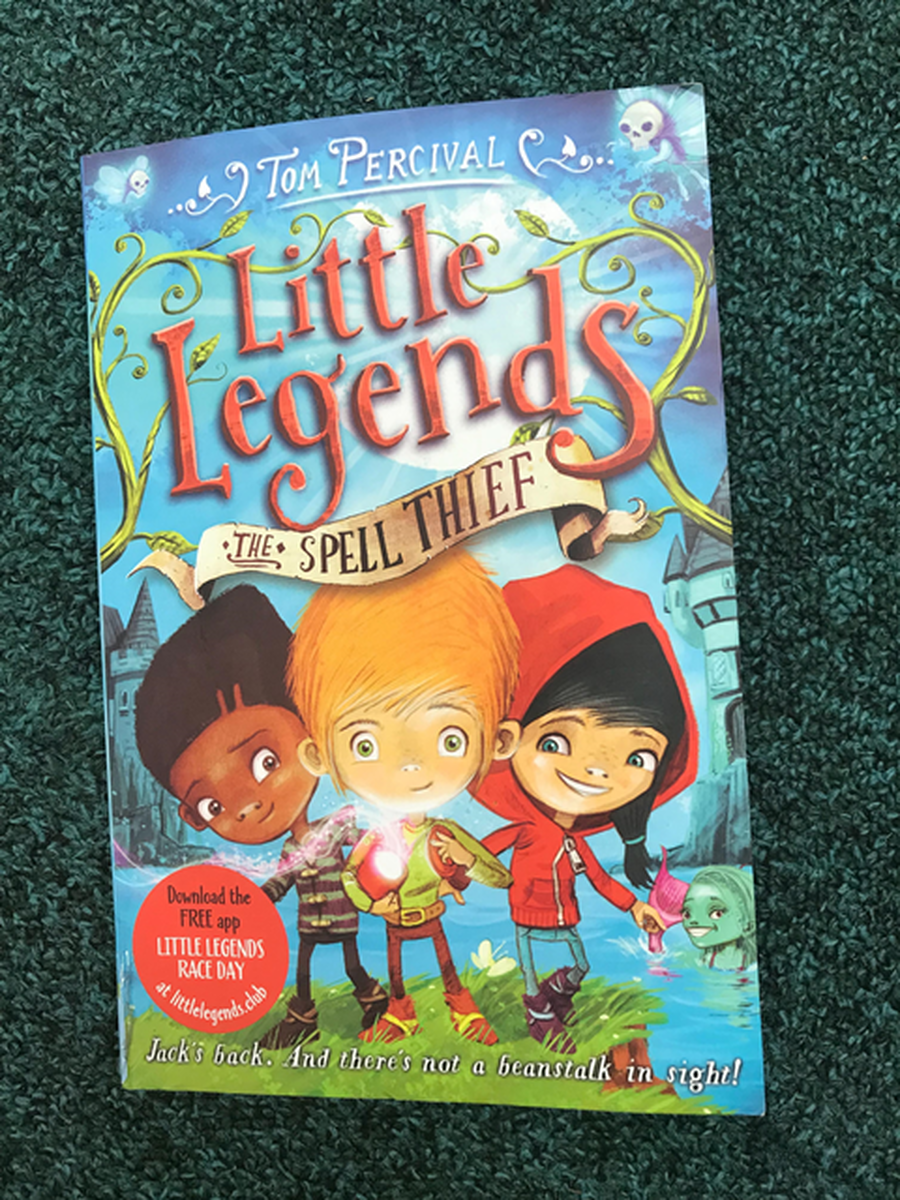 We still managed to play out - despite the snow.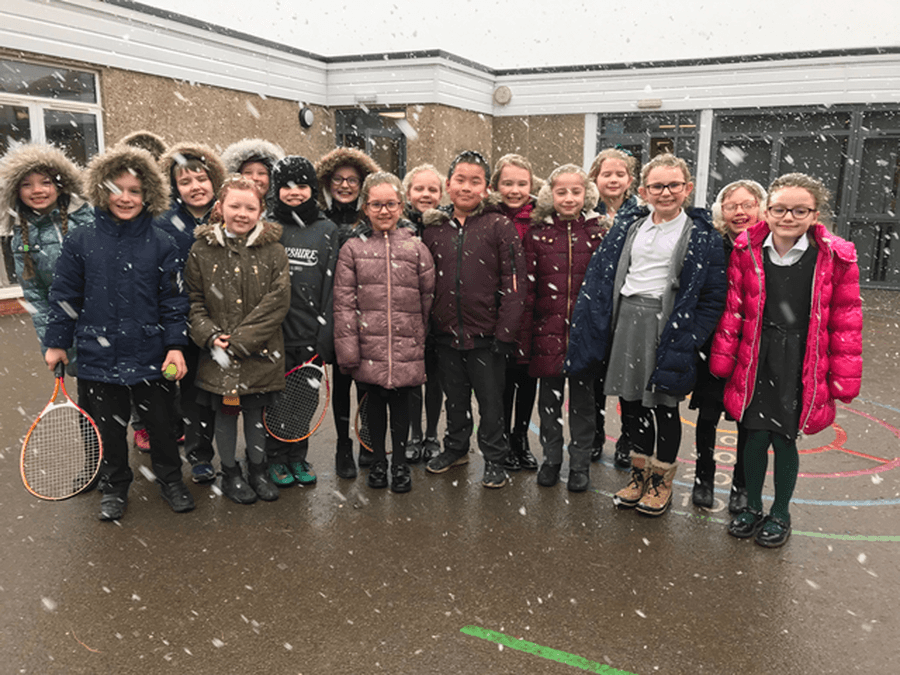 I hope that you have all had a great break. Thank you for all the lovely cards, presents and best wishes.
Wishing you all a happy and healthy 2019.
Y4 we will be learning so many new and exciting things.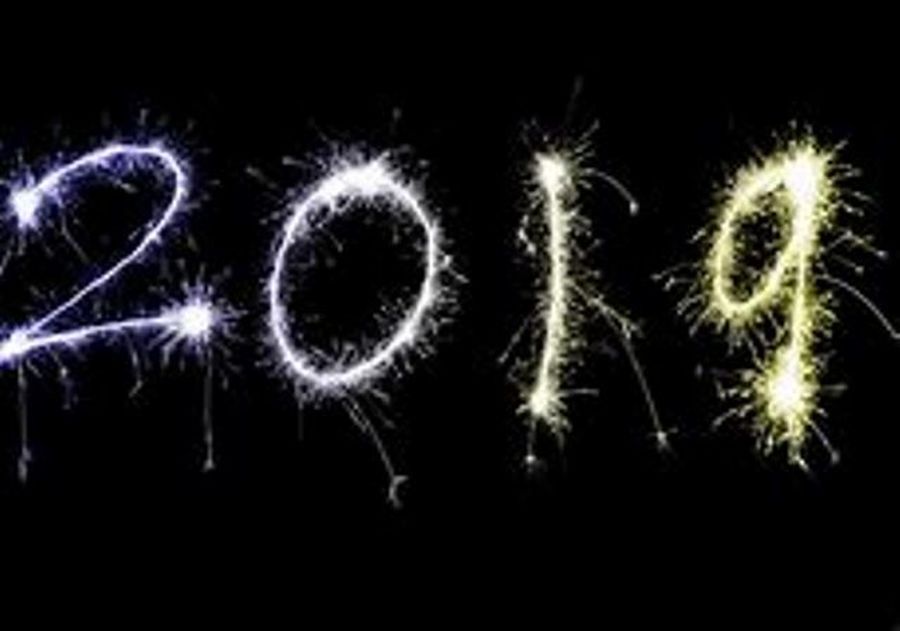 A huge thank you to all of the adults who came in to help with our sewing this morning. A huge well done to the children too - your decorations look great.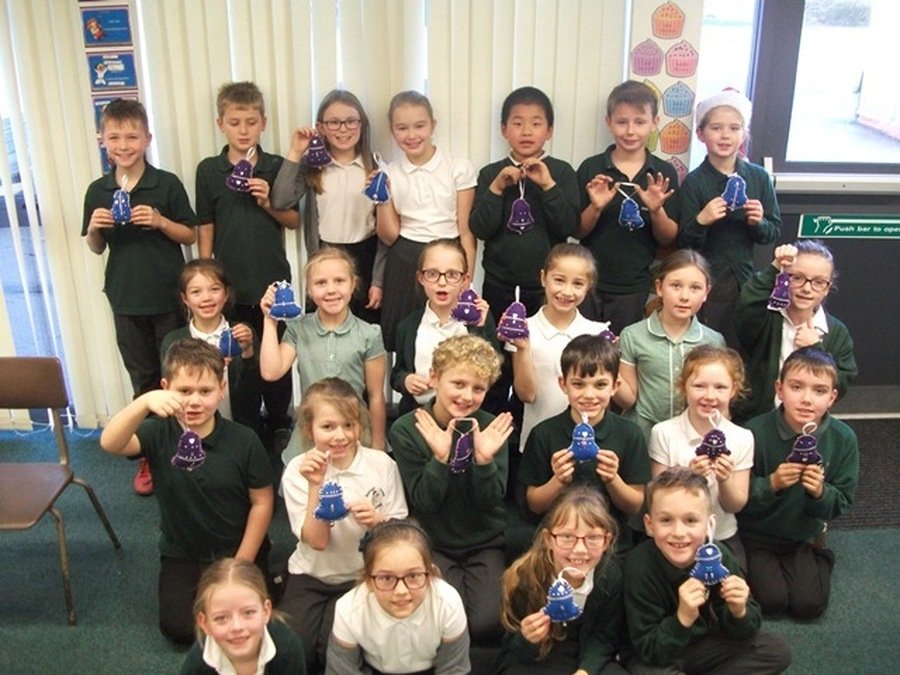 We had a great visit to Darton church to look at the building, the stained glass windows, the font the pews and the altar. Our christingles (and singing) were beautiful.
It was so nice to hear positive comments from people on the bus about the children's exceptional behaviour too. Well done Y4.
Thank you to Reverend Jean and Tony for meeting us at the church and to ASDA Barnsley for the donation of over 70 of the oranges that we needed.
We are really excited about these lovely books that we have been able to order with the money that was raised at our scholastic book fair. We will be using them for our class read in the new year. Thank you to everyone who bought books from the book fair.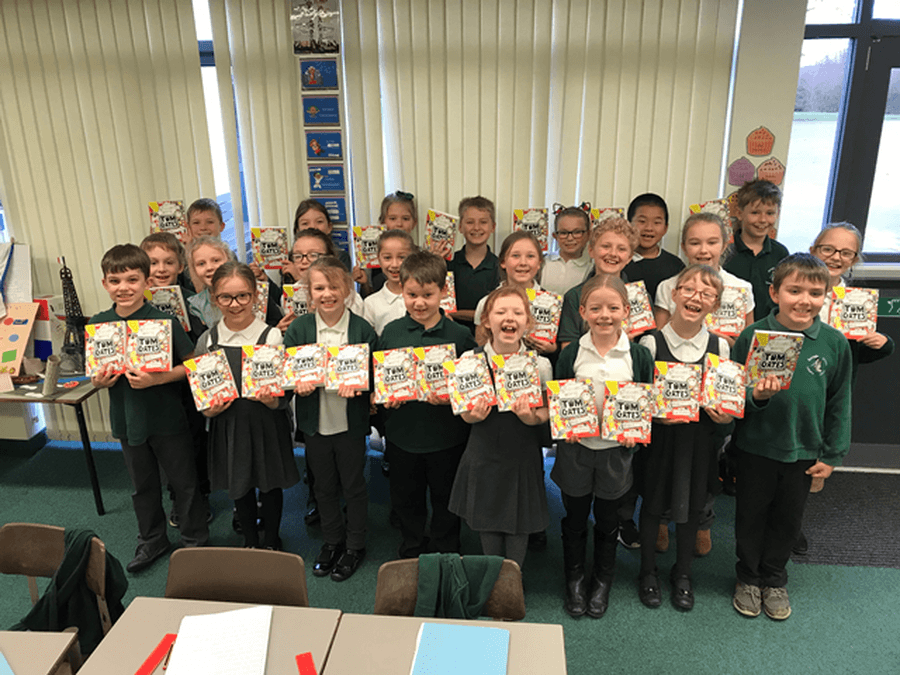 Our Christmas chocolate bars are all wrapped and ready for our Christmas fayre on Friday. They look great - well done Y4. A huge thankyou to parents and grandparents for your generous donations too.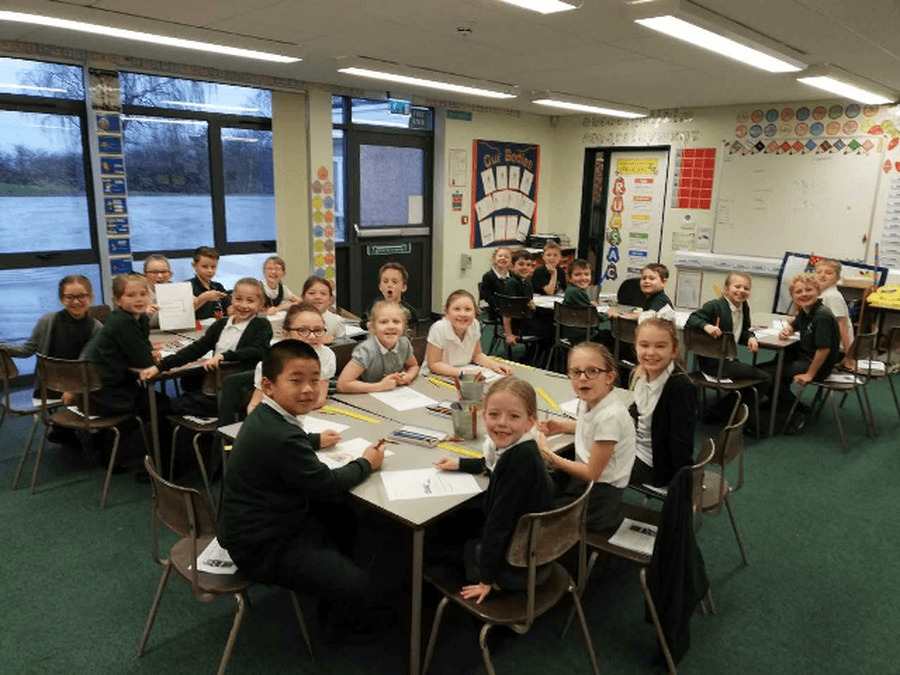 As part of our literacy work we are looking at narrative texts. This morning we have been enjoying reading comics, and discussing the plot and features that we can find.
Film afternoon
We have all been working hard, being polite and behaving well - and we have earned all of our marbles. Our treat was a film afternoon. As an extra treat for getting the big marbles Mrs Burton bought us our favourite popcorn.
What a lovely afternoon - we are already collecting towards our next treat. Thank you to everyone who brought in a film.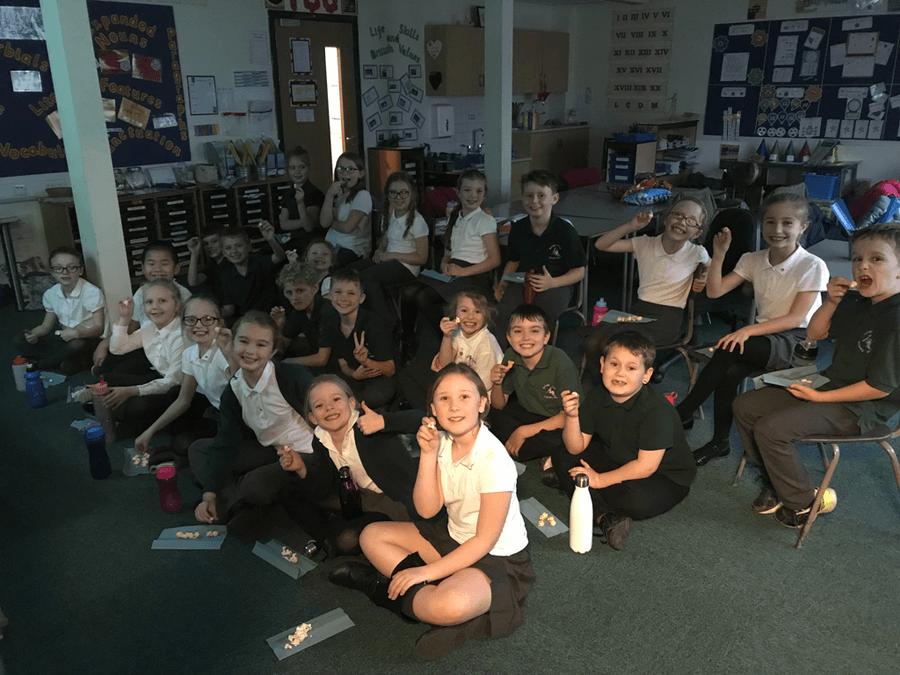 Children in need November 2018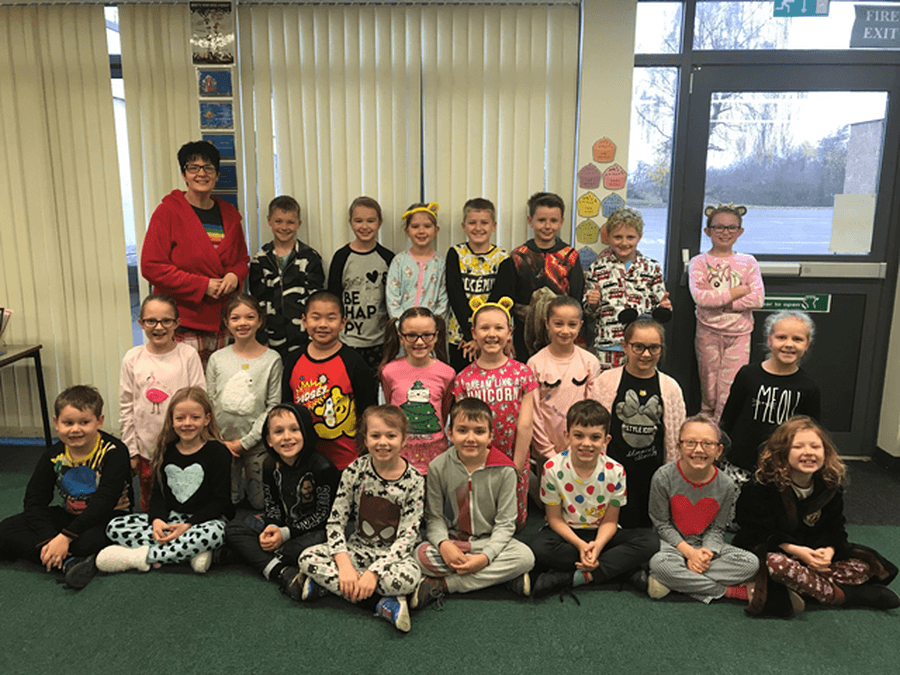 For our homework, we have been doing projects about European countries. We have learnt so much from each other and our work looks great in our classroom. Call in and have a look.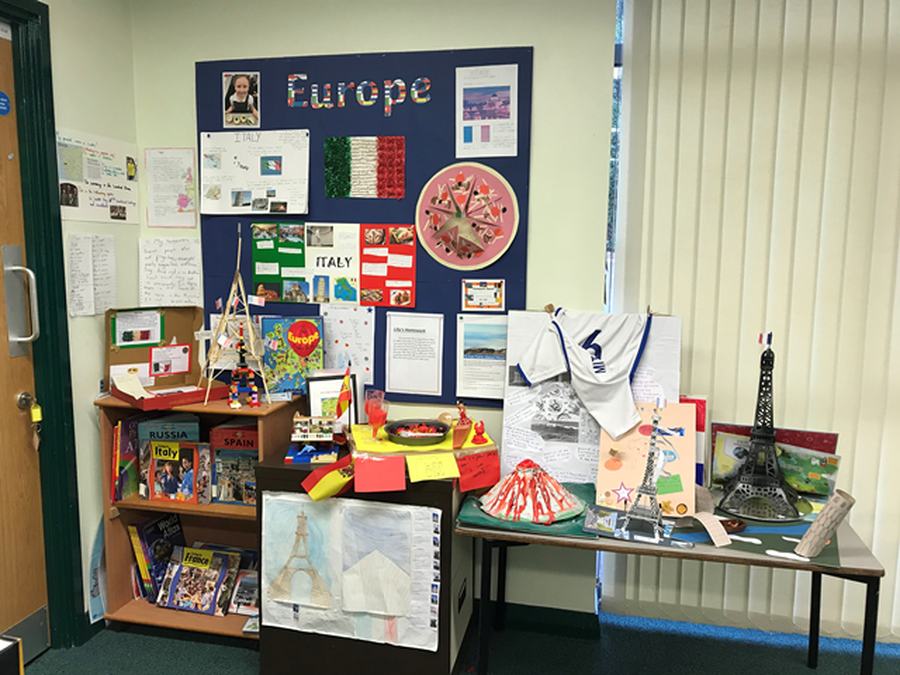 As part of our learning about Remembrance day one of our children brought these medals to show us.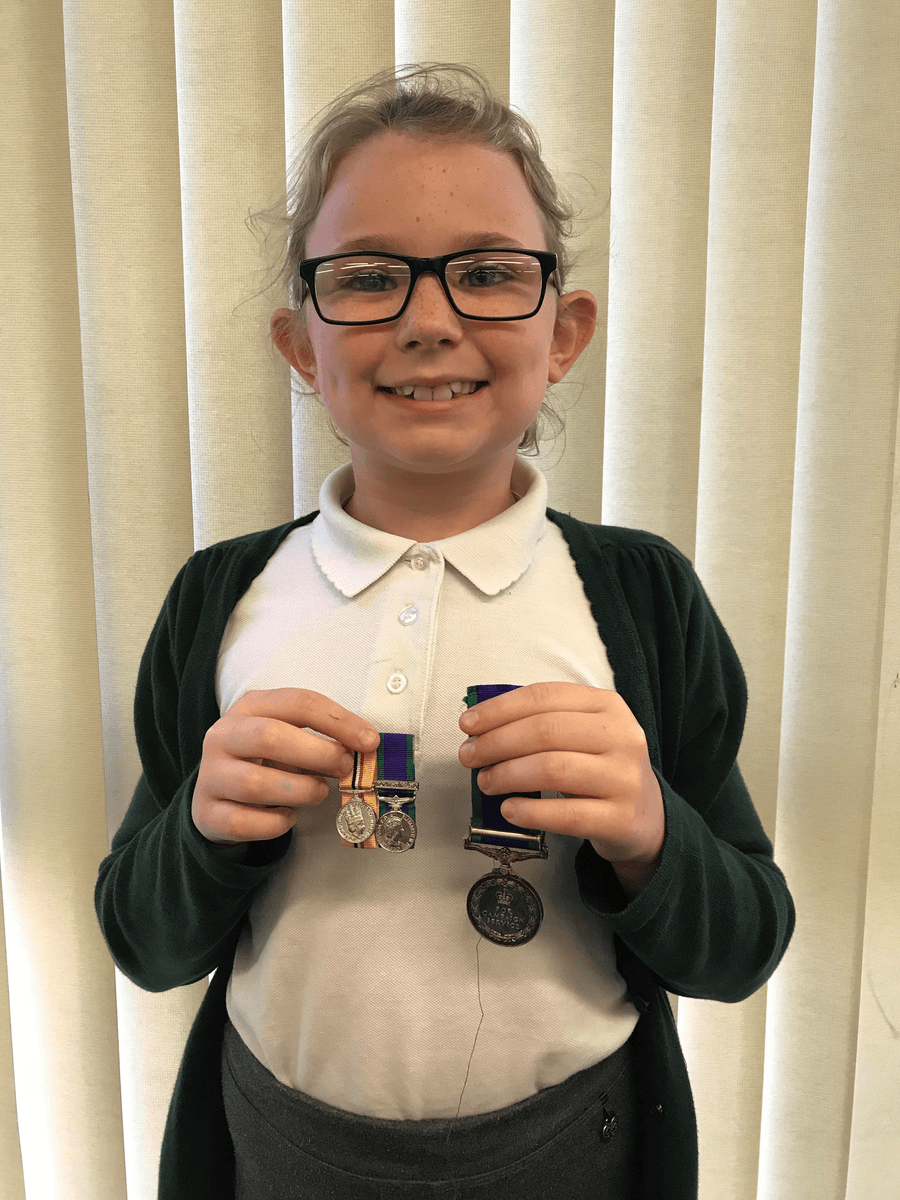 Look at this amazing remembrance cake that one of our pupils made and shared with class...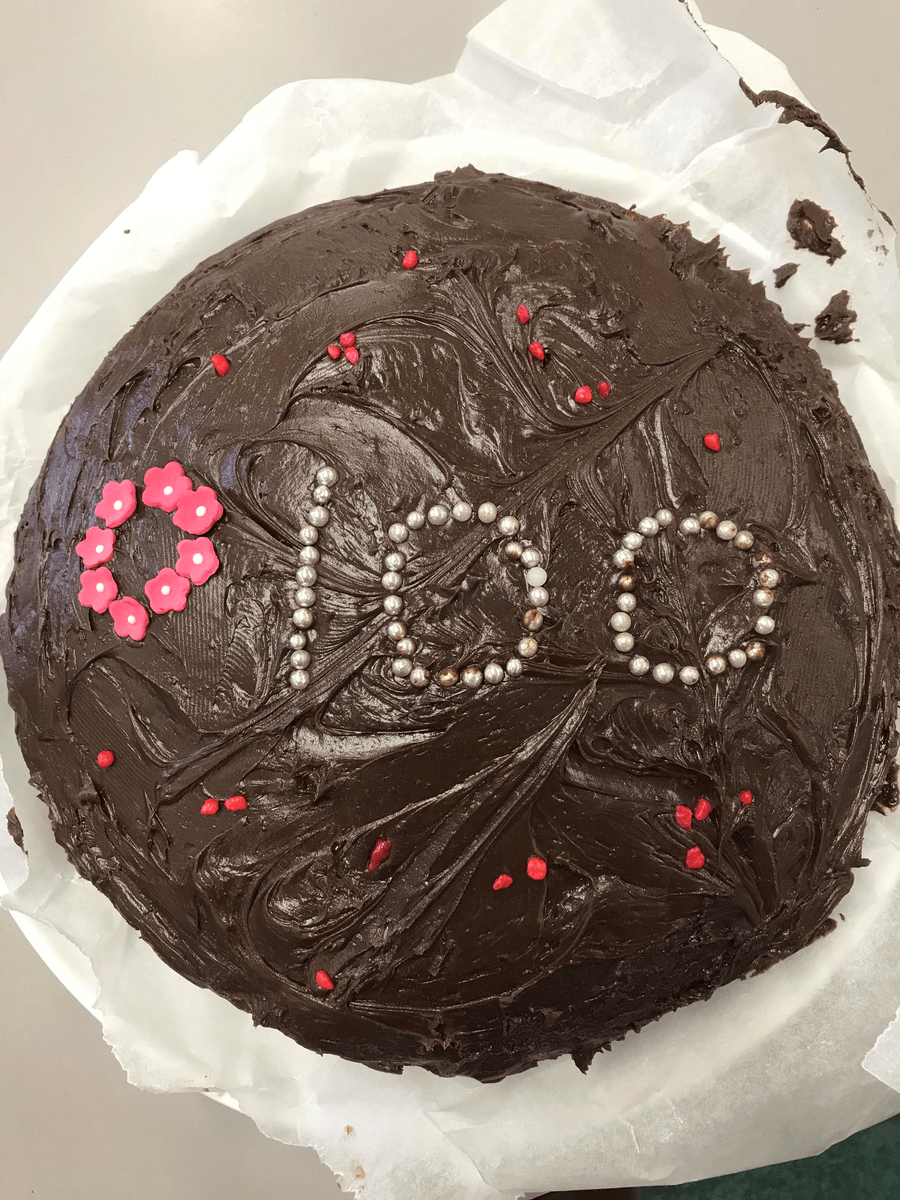 What an amazing first half term we have had. Year 4 you have been fantastic.
This morning, we have been writing and performing our own playscripts.