Welcome to Year 6's Class Page
Class Teachers - Mrs Fisher & Miss Oliver
Welcome to our Year 6 class page!
Scroll down to find out what we have been doing...
Story Spoons!
It's World Book Day! Some children in our class have created some fantastic 'story spoons' to represent a character in a book they love!
CRIME SCENE, DO NOT CROSS!
Year 6 have been investigating the recent disappearance of the class crystals, we have found an abundance of evidence: a mug with a lipstick mark on; a phase 5 phonics book; a strand of blonde hair; and the ICT suite keys! Someone in the Barugh Green staff is selling the crystals as 'diamond solitaires'... who can it be? We will be searching for answers and presenting the case in a newspaper report next week!
National Storytelling Week
We are really enjoying reading our class book together!
Welcome back after a well-earned break!
We have a busy and exciting term ahead of us!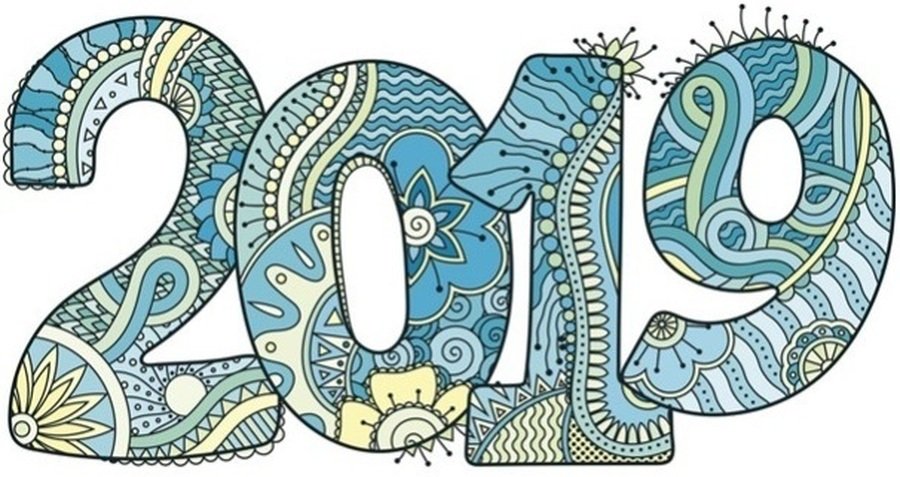 We would like to say a big 'Thank You' to all of our parents for their donations towards our tombola stall at the Christmas Fayre- we really appreciate it!
'We Wish you a Merry Christmas and a Happy New Year'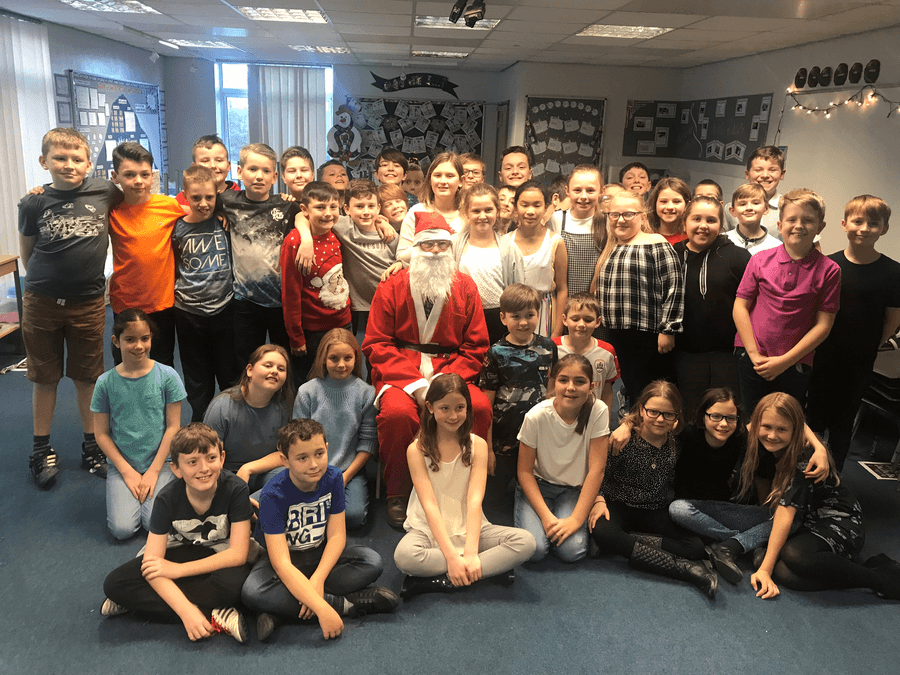 A Holly Jolly Christmas
We have had a lovely couple of weeks carrying out lots of Christmas activities!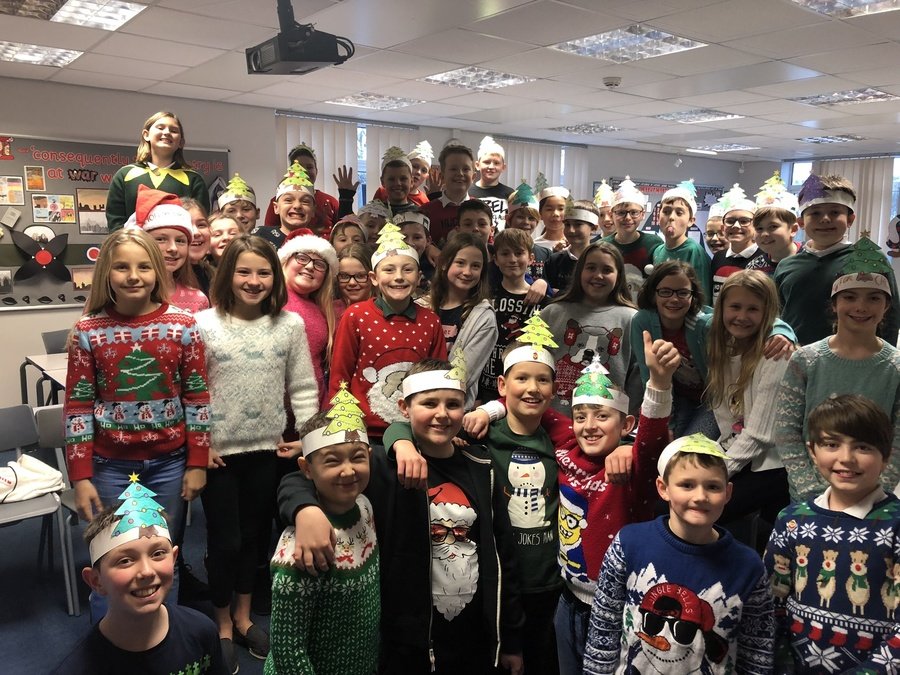 Puffin Virtually Live
We enjoyed joining in with the Puffin Virtually Live show on Friday afternoon. We listened to interviews with different authors and illustrators and even had a go at drawing the well known character 'The Snowman'!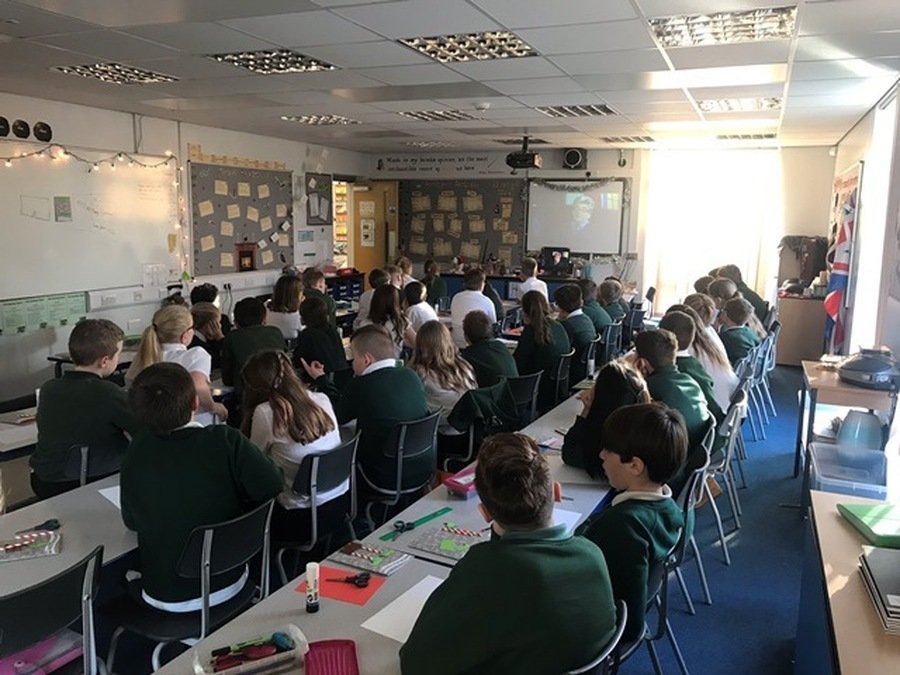 Guided Reading
We are loving reading 'The Boy in Striped Pajamas' as a class!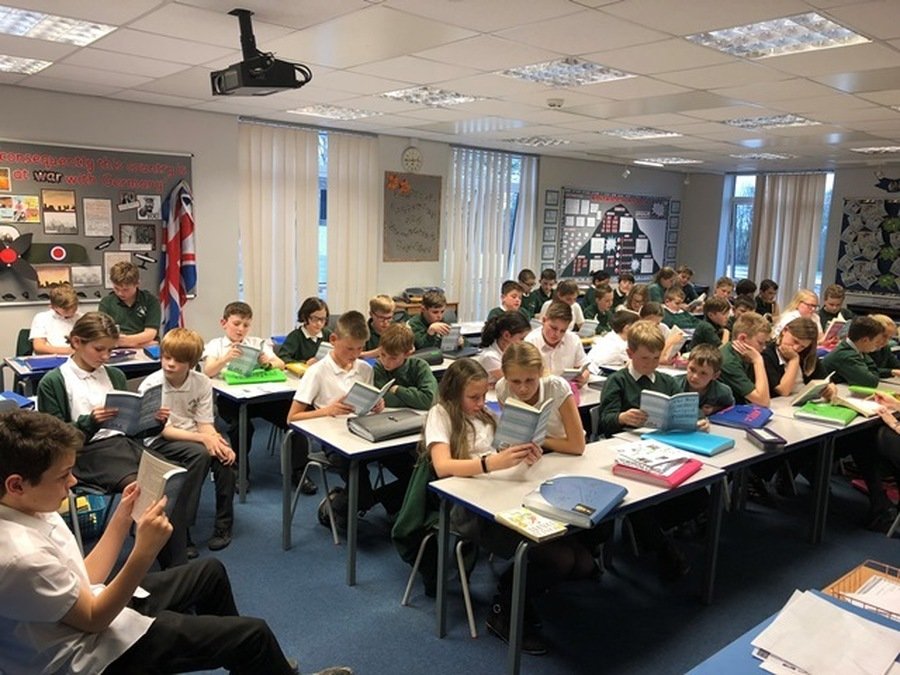 The more you read, the longer your line of imagination grows...
Our Year 6 girls enjoying their books at break time.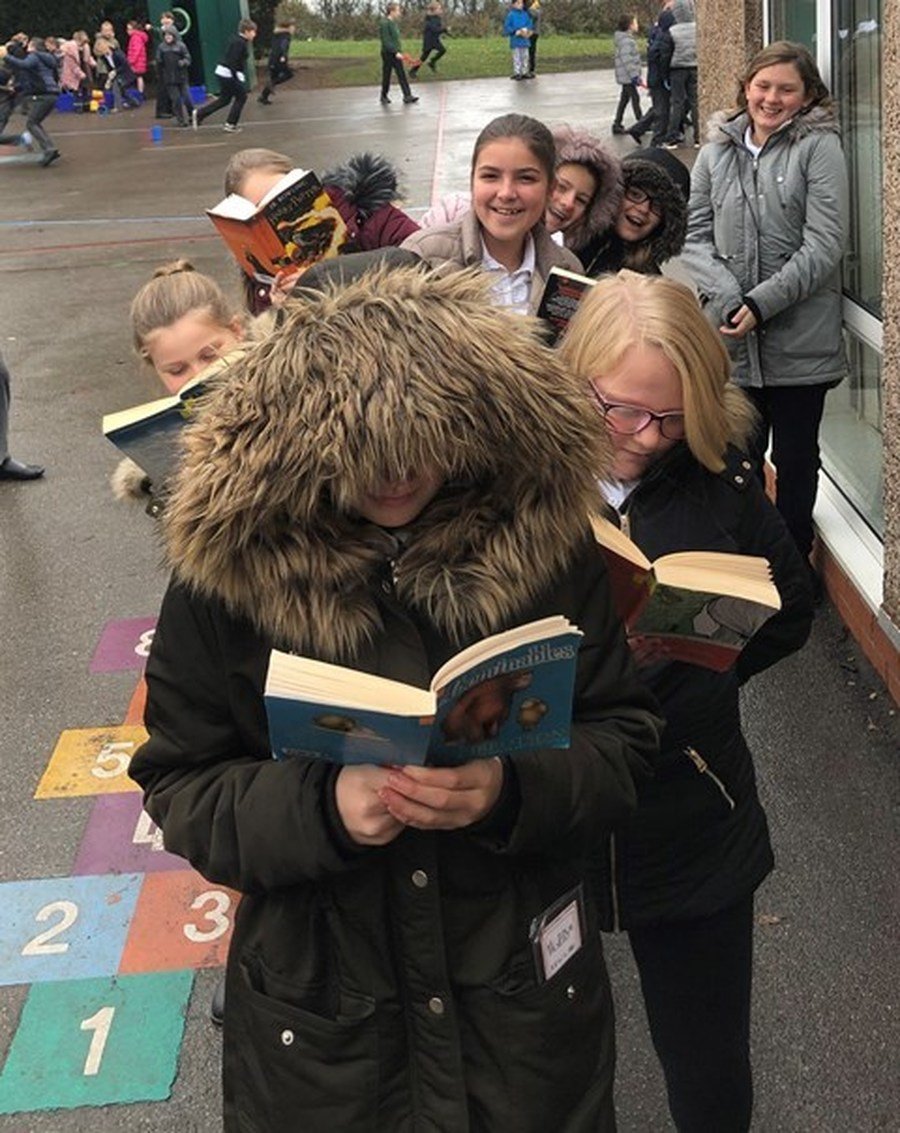 Crucial Crew
We all had a brilliant day at Crucial Crew last week! We took part in several scenarios, all designed to keep us safe. We particularly enjoyed the court room trial and learning about fire safety. Luckily, we all arrived home safely without anyone being left behind in jail!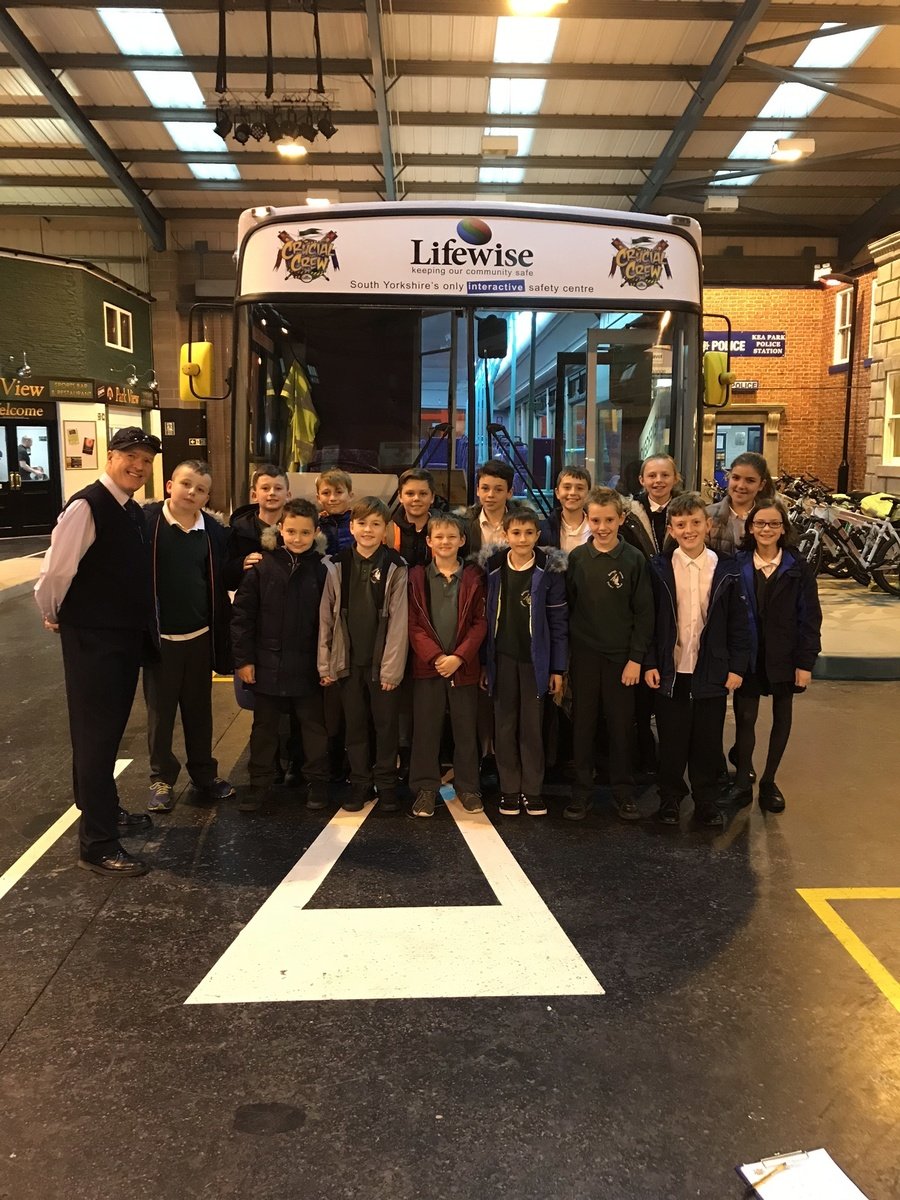 Poppy Art
Today, we have been busy creating collage poppies to display at the front of school to commemorate the 100th anniversary of WW1. We are looking forward to displaying all of our finished poppies on our school gate later this week.