Class Teachers - Mrs Harding, Mrs Steele & Mrs Caudwell
Click here to see what we will be learning this term.
28.09.2019
We had a wonderful welly walk on Wednesday! We had fun picking blackberries in the woods at school. Look at our purple tongues!
12.09.2019-
Mrs Jones took us into the hall this afternoon where we practiced listening to instructions and moving to the music and trying our best to move and clap to the rhythm!
06.09.2019-
We have had LOTS of fun in our very first week in FS2. Have a look at some of the wonderful things we have been doing together.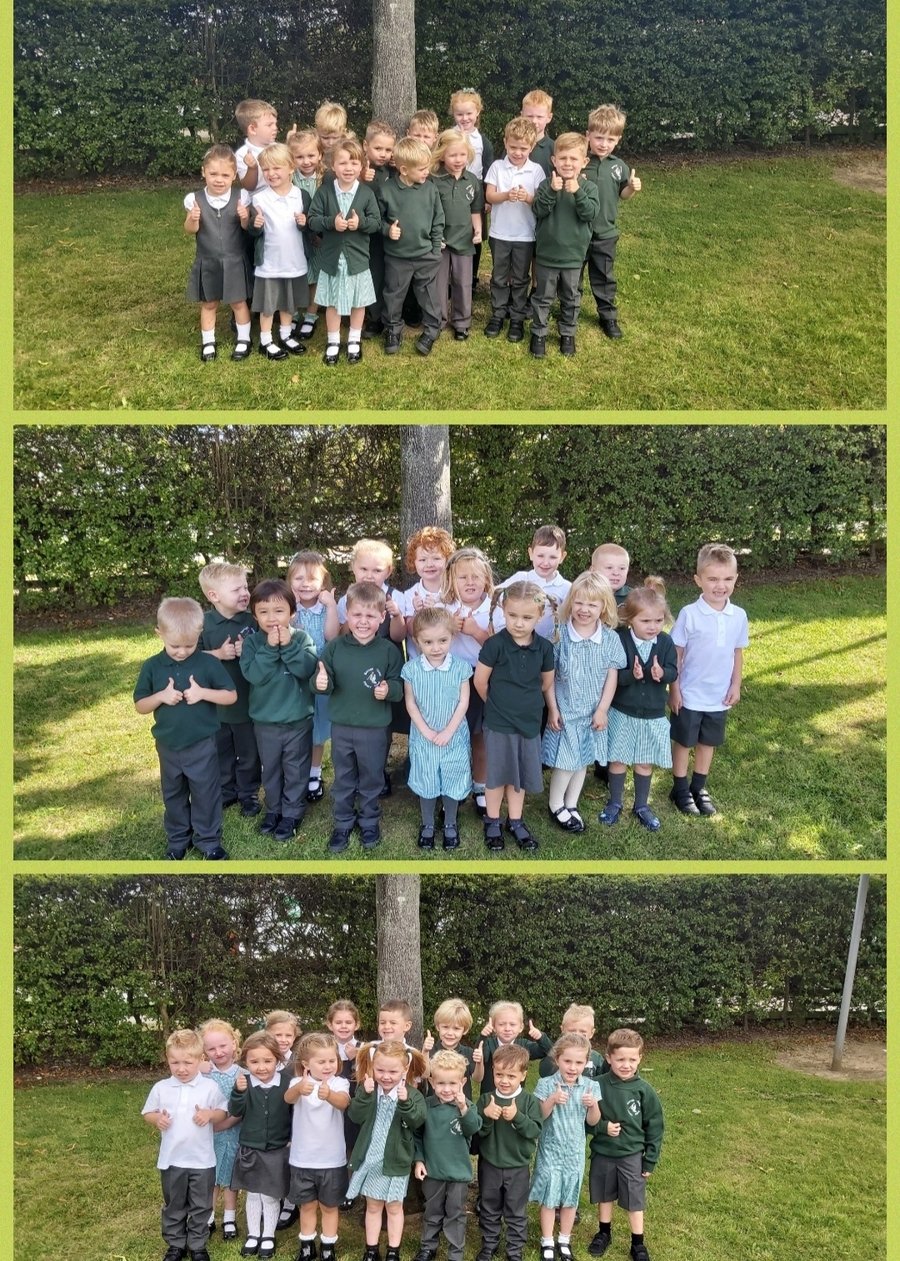 We enjoyed our yummy dinner in the dinner hall and some of us even tried some new food!
We went outside with Mrs Green to make the letter 's' in glitter with a paintbrush, we tried really hard and impressed the adults in our class!
Some of us chose to explore in the water tray and discover all of the underwater animals. Some of us also chose to be little artists and paint some pictures at the easel in our classroom.
We loved playing the maths game on the interactive whiteboard and helped each other to figure out the right answer. We also chose to play maths games at our tables and really tried hard to figure out the puzzles.
We had lots of busy jobs to do at our tables this week with our friends and with the adults in our class. We have been reading The Rainbow Fish this week so we produced some amazing work about the story.
We enjoyed time with our friends in the construction area, building models and finding all of the cars, diggers and trucks.