08.03.18
Book Week
We have enjoyed listening to stories read by a different teacher today. Can you find your class?
Show a grown up who came to your class and tell them which story you shared.
DEAR (Drop Everything And Read)
We all really enjoyed stopping our lessons to read or listen to a story at different times during the week.
26.1.18
Wow! We had such a good time taking part in Multicultural Day. Each year group was given a different country to learn about for that day and we all came to school in the colours of our country's flag.
Good Work Assembly
Every week Barugh Green Primary holds a "Good Work Assembly" to showcase the pupils' achievements.
This week's achievers were nominated for the the following reasons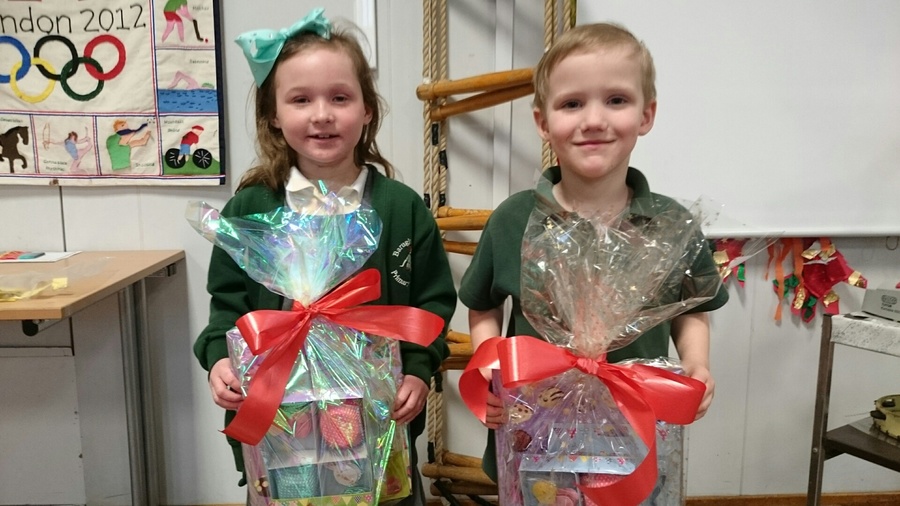 | | |
| --- | --- |
| FS2 | Fantastic phonics! Brilliant writing about the 3 Little Pigs. |
| Year 1 (BT) | Neat handwriting. |
| Year 1 (JD) | For excellent team work. |
| Year 2 (MH) | Fantastic facts about penguins. |
| Year 2 (LB/GB) | Player of the tournament for Multi Skills. |
| Year 3 (SH) | Working hard on division. |
| Year 3 (EW/HJ) | Excellent reading. |
| Year 4 (GC) | Brilliant letter writing. |
| Year 4 (JB/CC) | Trying to improve behaviour and also much better reading. |
| Year 5 | For being a great book buddy. |
| Year 6 | Great reading. For catching up brilliantly after being off poorly. |