19.06.18
These were the winners from the Barnsley schools rounders competition held at Horizon College. They won every game taking them through to the final match against Silkstone Primary school. It was a very even game with Barugh Green scoring the winning rounder to make them the overall champions.
Well done kids.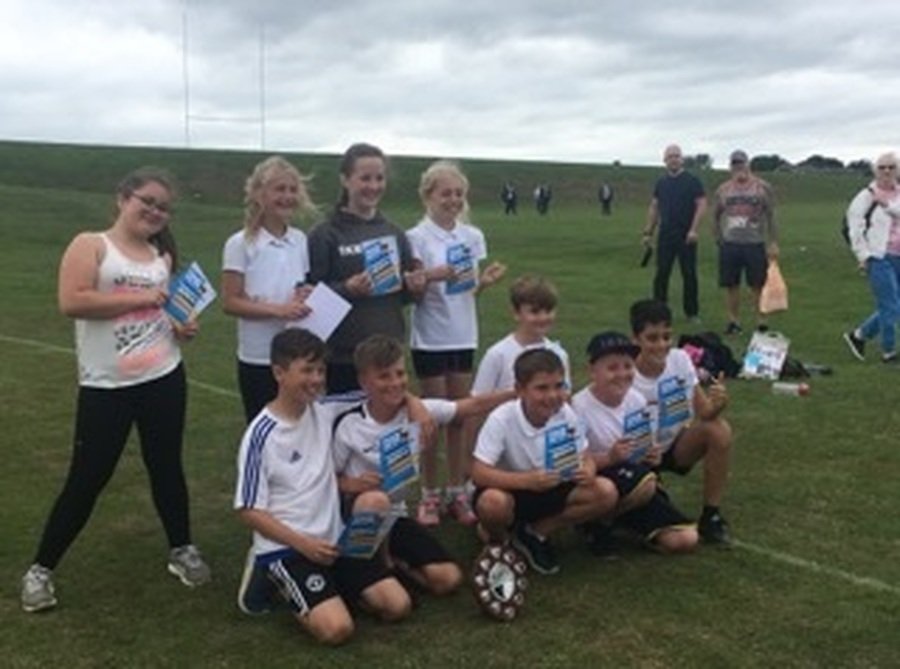 08.03.18
Book Week
We have enjoyed listening to stories read by a different teacher today. Can you find your class?
Show a grown up who came to your class and tell them which story you shared.
DEAR (Drop Everything And Read)
We all really enjoyed stopping our lessons to read or listen to a story at different times during the week.
26.1.18
Wow! We had such a good time taking part in Multicultural Day. Each year group was given a different country to learn about for that day and we all came to school in the colours of our country's flag.
Good Work Assembly
Every week Barugh Green Primary holds a "Good Work Assembly" to showcase the pupils' achievements.
This week's achievers were nominated for the the following reasons
FS2

For being a super helper just like Tim and Tom.

Year 1 (SH)

Great maths work on writing numbers to 20.

Year 1 (BT)

For being kind to all the new starters.

Year 2 (JL)

Great work describing Mr Twit.

Year 2 (LB/GB)

For being a great friend.

For great work on adjectives to describe Mr Grinling.

Year 3 (MH)

Great homework.

Year 3 (EW/CC)

Beautiful drawings of plants.

Year 4 (RN)

Year 4 (JB)

Amazing retrieval skills.

Year 5 (GC/LS)

A fantastic character description in independent writing.

Year 6

(RO/EB)

Excellent effort at independent writing.