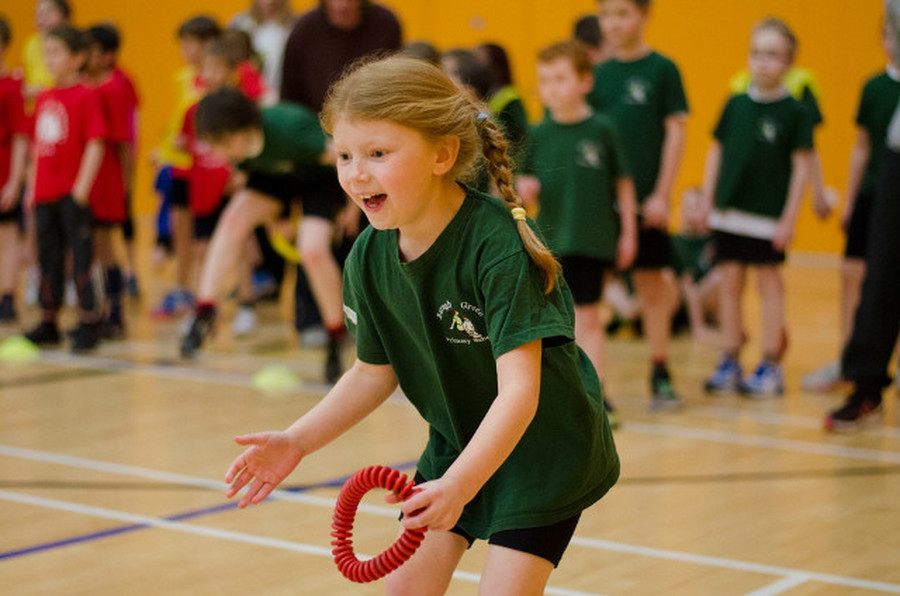 Our high quality PE curriculum which we deliver offers a wide variety of activities both in and out of curriculum time. Children learn that being active is fun and an essential part of a healthy lifestyle. At the beginning of their school life children learn and explore basic movement skills, they develop these skills throughout their time at Barugh Green and leave as confident movers able to play a wide range of sports.
At Foundation Stage and Key Stage One children experience dance, games, athletics, gymnastics and lessons in fundamental movement and multi-skills. At Key Stage Two in addition to those taught earlier, pupils also have lessons in swimming and outdoor and adventurous activities.
In gymnastics children use the large apparatus which enables them to develop their gross motor skills (climbing, jumping, balance etc). Dance is an important part of our PE curriculum and Year 4 children enjoy a partnership with the dance department at Darton College where they dance alongside students in their Spring performance. We play a wide variety of team games and take advantage of our playing field for outdoor activities of many kinds. During the summer all children have athletics lessons and learn the fundamentals of running, jumping and throwing events and are fortunate to be able to use the track on the school field.